Over the years, the world and Zimbabweans in particular had grown accustomed to Robert Mugabe's lavish birthday parties, characterised by grand cakes and pompous public gatherings.
But his 94th birthday, the first he celebrated since he was ousted from power in November last year, was celebrated 'behind the walls of his Harare mansion' with no cake and no pomp.
Pictures of Mugabe with his wife Grace, who was at the center of his succession struggles and subsequent fall from grace, were shared by Zimbabwe's former Minister of Higher & Tertiary Education, Science & Technology Development, Prof Jonathan Moyo.
#Zimbabwe's Founding President Cde Robert Mugabe & First Lady Amai Dr Grace Mugabe with Sekuru Emmanuel Ranga, today at the Blue Roof Mugabe Family residence, marking the President's 94th birthday. #HappyBirthdayGushungo. #MakorokotoAmhlopheBaba! pic.twitter.com/pcOs01awBP

— Prof Jonathan Moyo (@ProfJNMoyo) February 21, 2018
Contrast that with these lavish pictures taken on 21st February in the recent past.
Mugabe at 86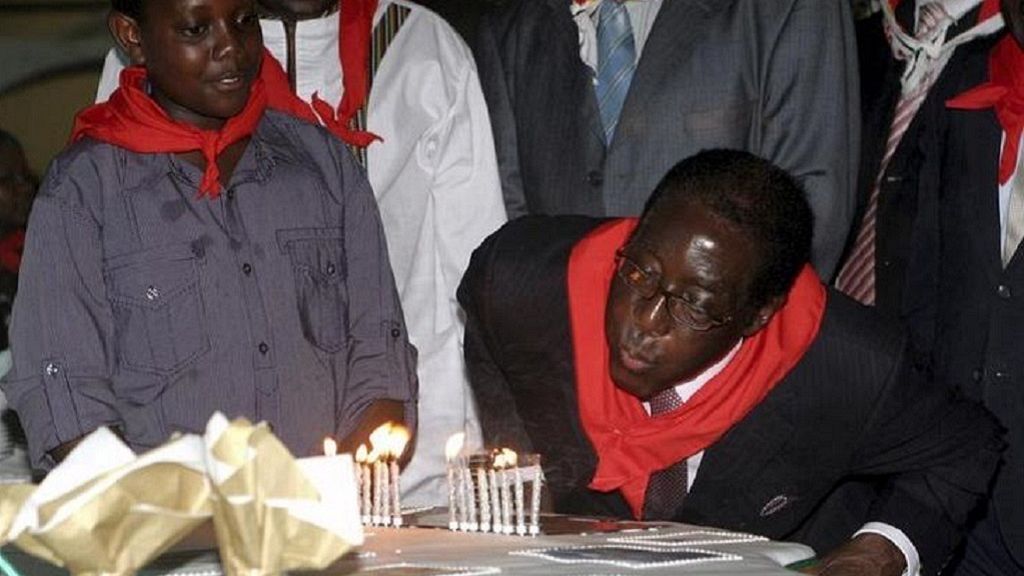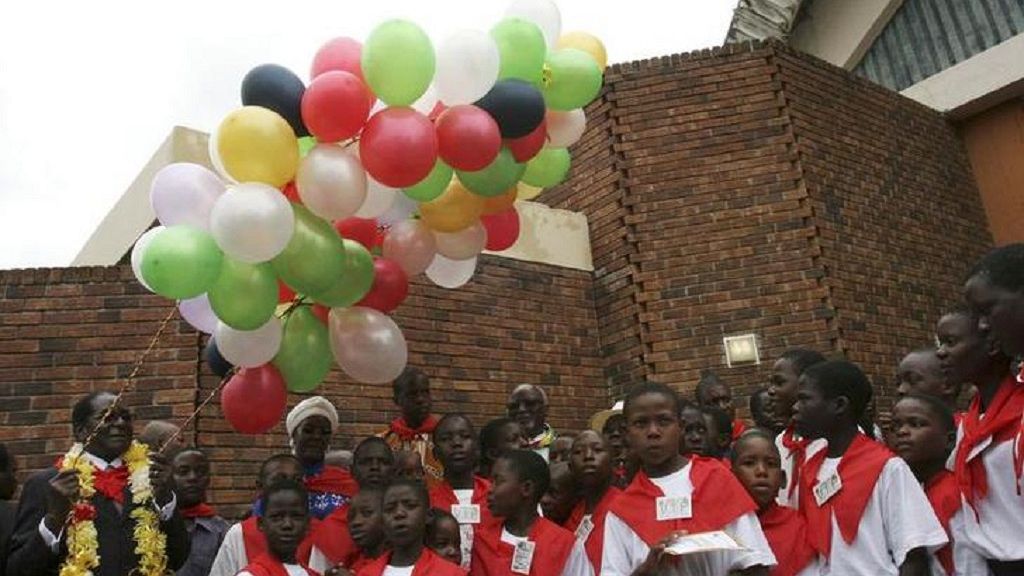 Mugabe at 87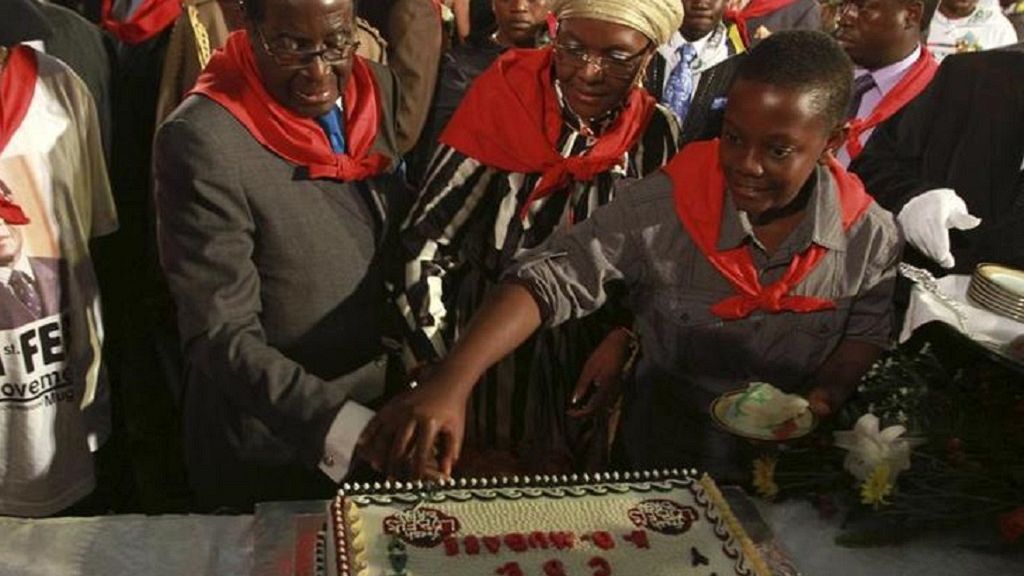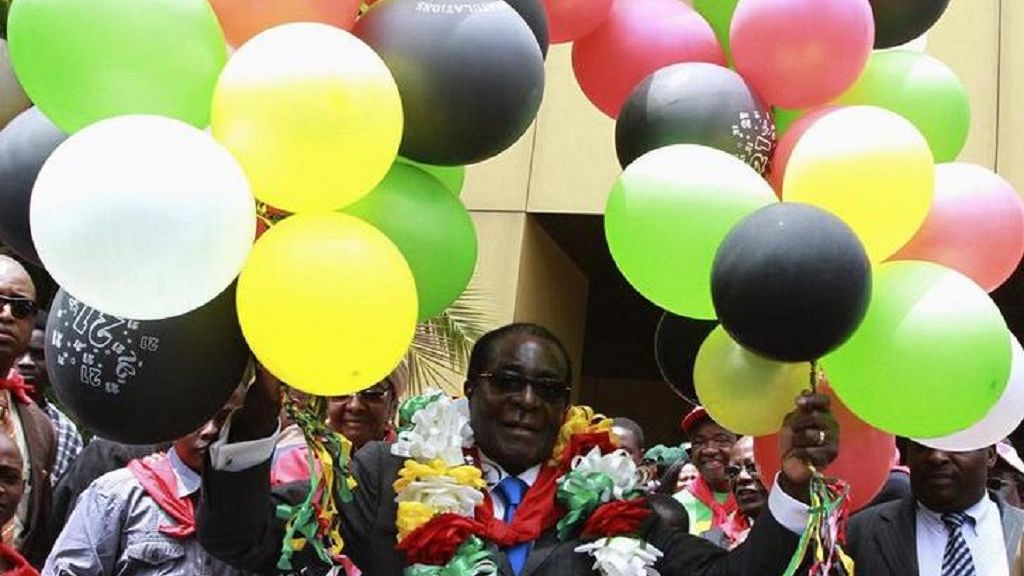 Mugabe at 88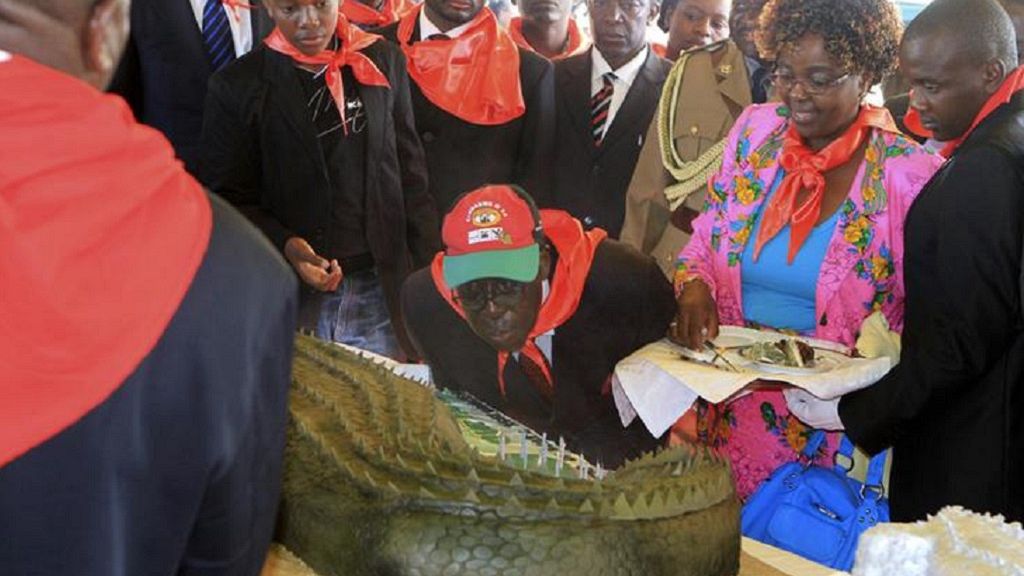 Mugabe at 89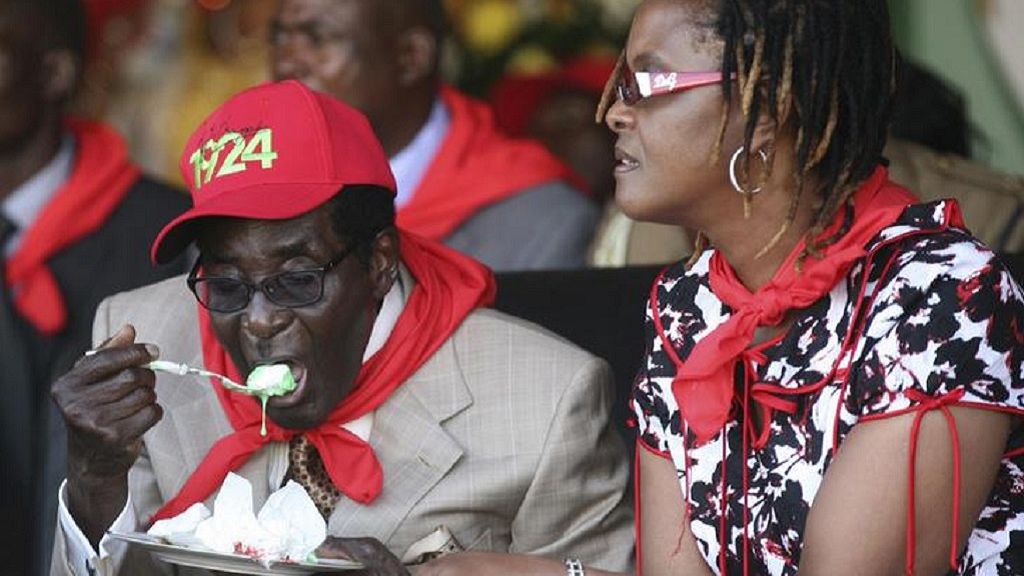 Mugabe at 90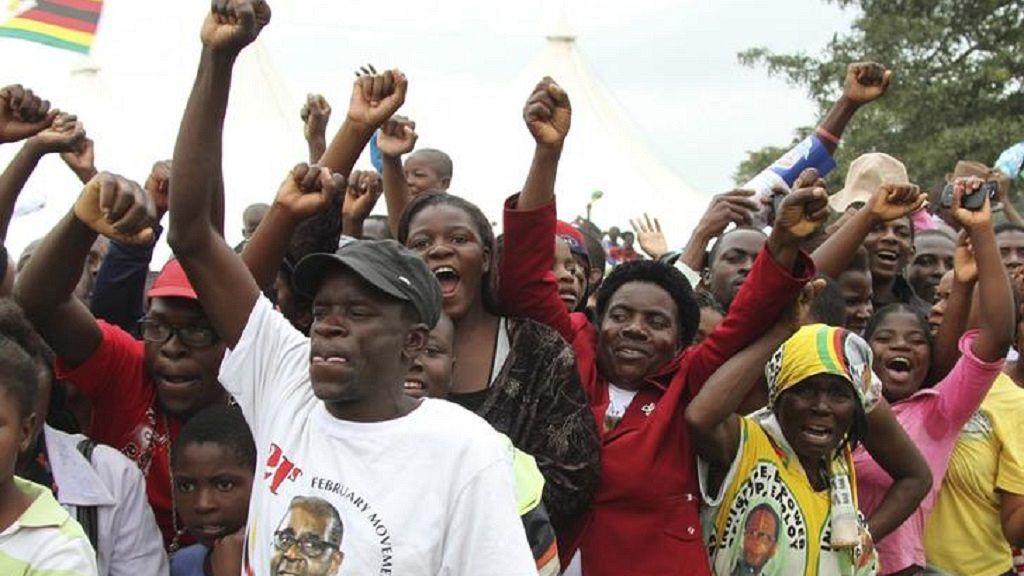 Mugabe at 91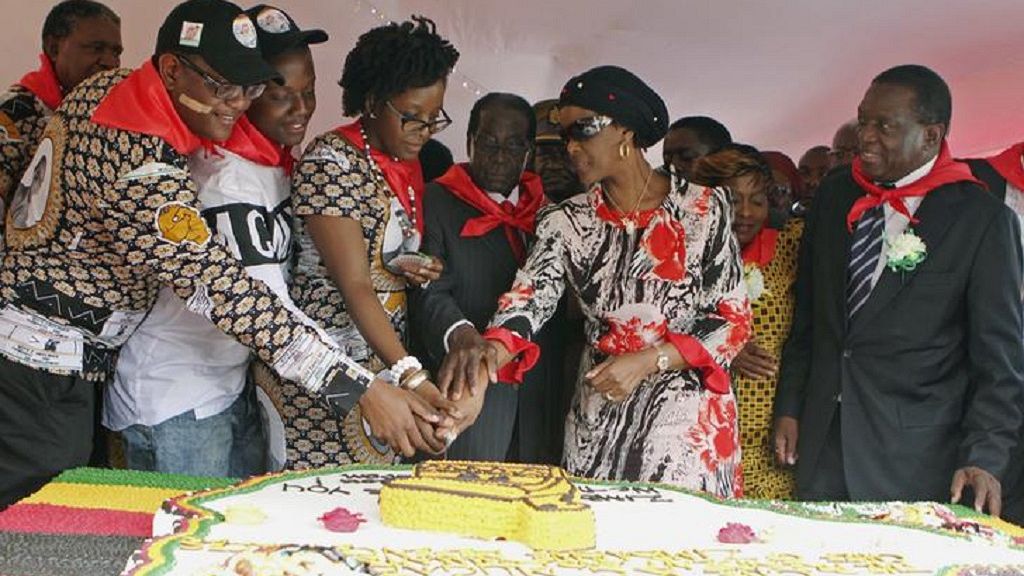 Mugabe at 92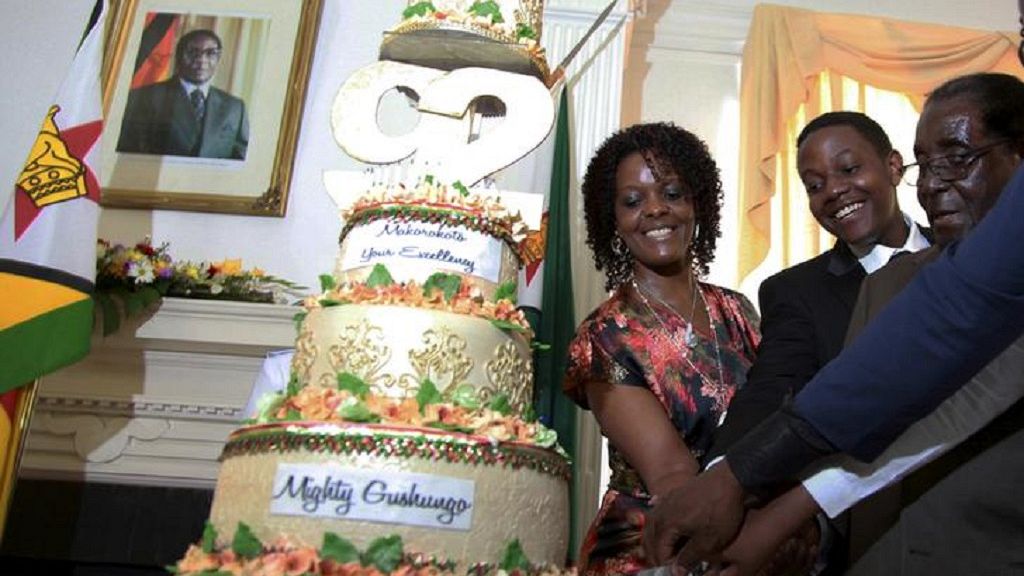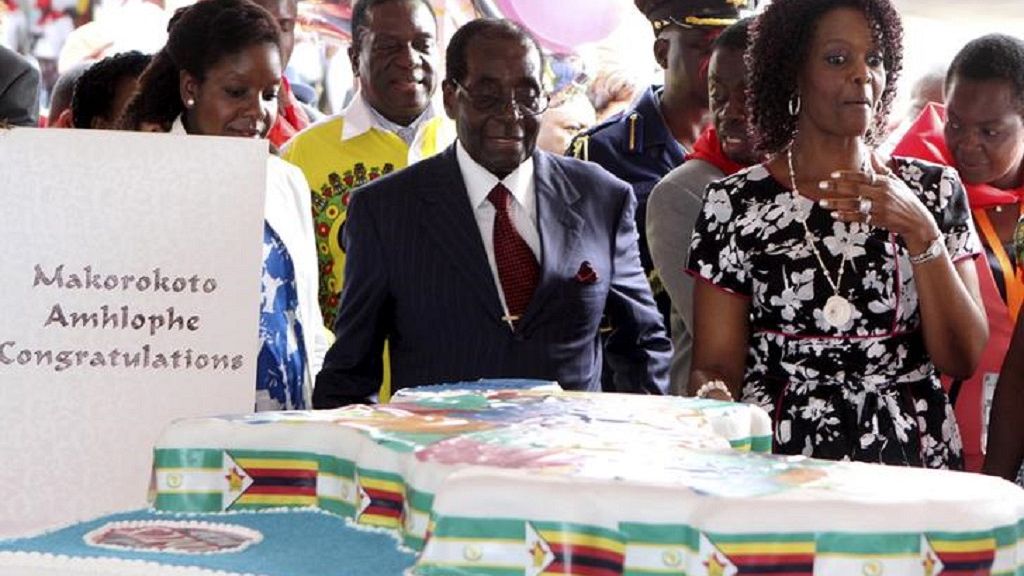 Mugabe at 93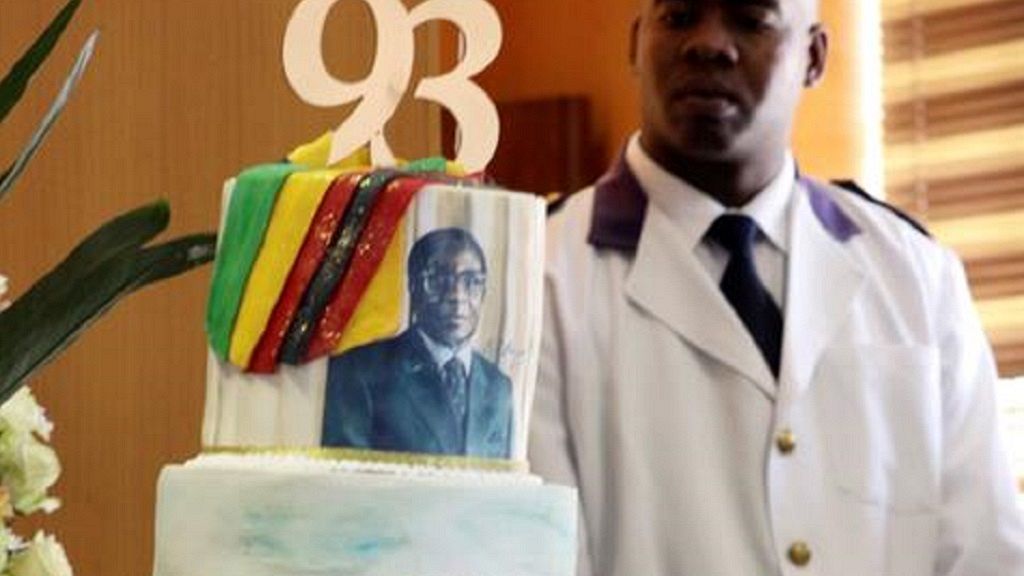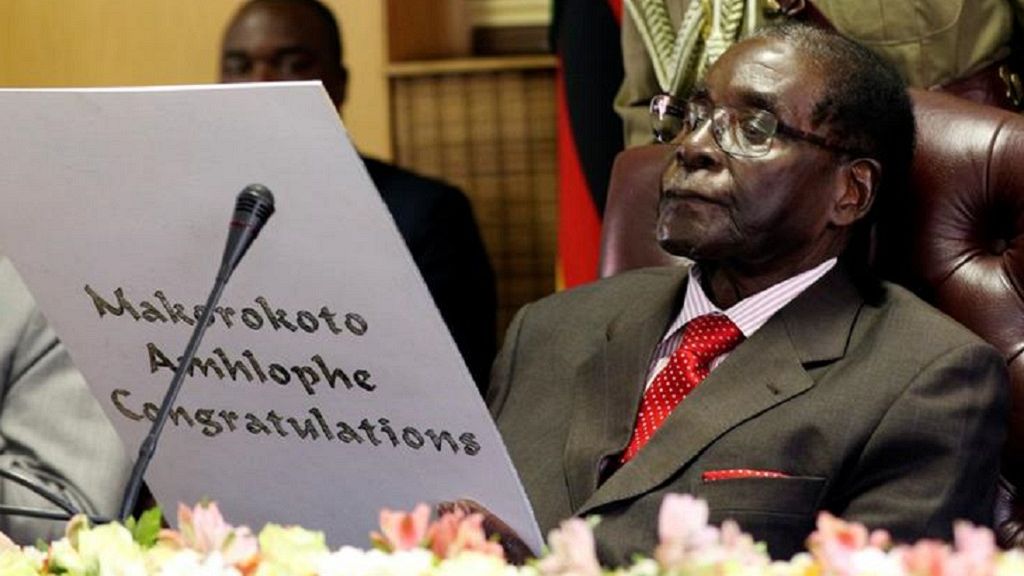 Mugabe at 94
Mugabe celebrates 94th birthday with close relative at Blue Roof mansion-https://t.co/6XOmUxKH8q pic.twitter.com/oaIsufT4rA

— ceoafrica (@ceoafrica) February 21, 2018