Zimbabwe's former president Robert Gabriel Mugabe turned 94 years today. It is the first celebration since he was ousted from power last year.
Incidentally, the two photos making the rounds of social media were shared by two former ministers who fled Zimbabwe after the military takeover that led to Mugabe's downfall.
His wife Grace Mugabe was seated with the birthday celebrant in a light hearted pose. Unlike in previous years, there were no signs of cakes and giant birthday cards.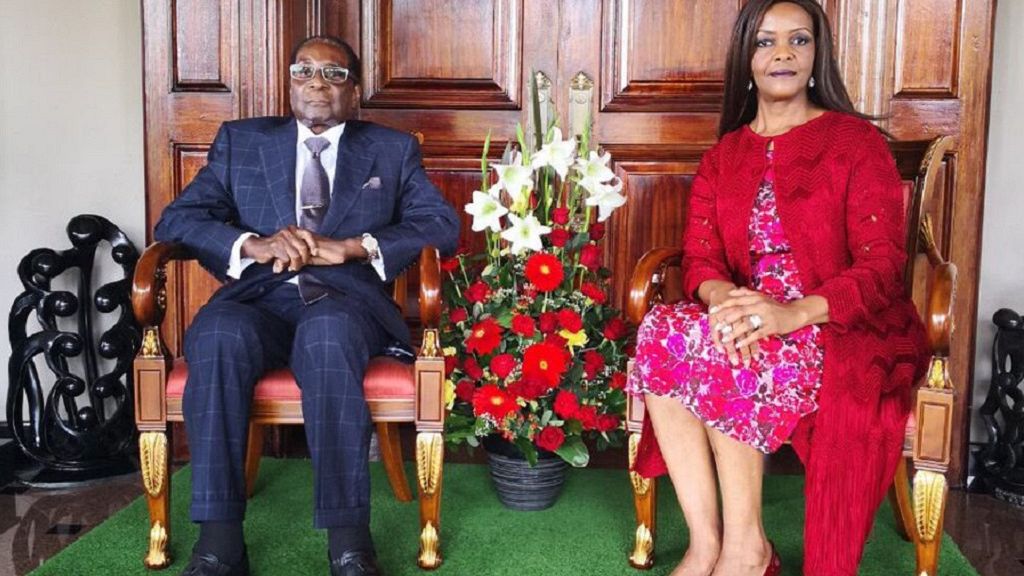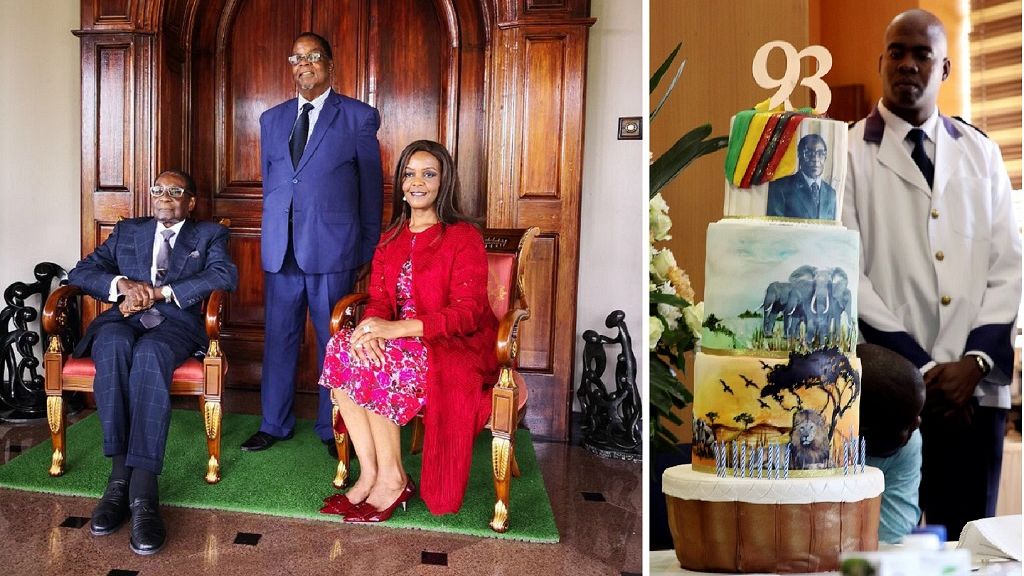 Combination photo of the Mugabes with an ally and picture of his 93rd birthday cake
According to a former minister, Jonathan Moyo, who is in exile, the photo was taken at the Blue Roof Mugabe family house.