Many of the African leaders attending the World Economic Forum in Davos are 'seen as fresh' including Zimbabwe's Emmerson Mnangagwa, South Africa's Deputy president Cyril Ramaphosa, Angola's Joao Lourenco and Somalia's prime minister Hassan Ali Khaire.
While there have been a number of significant meetings and developments from the African contingent at Davos, social media users seem to have been fascinated by pictures of Mnangagwa and Ramaphosa wearing 'matching' scarves.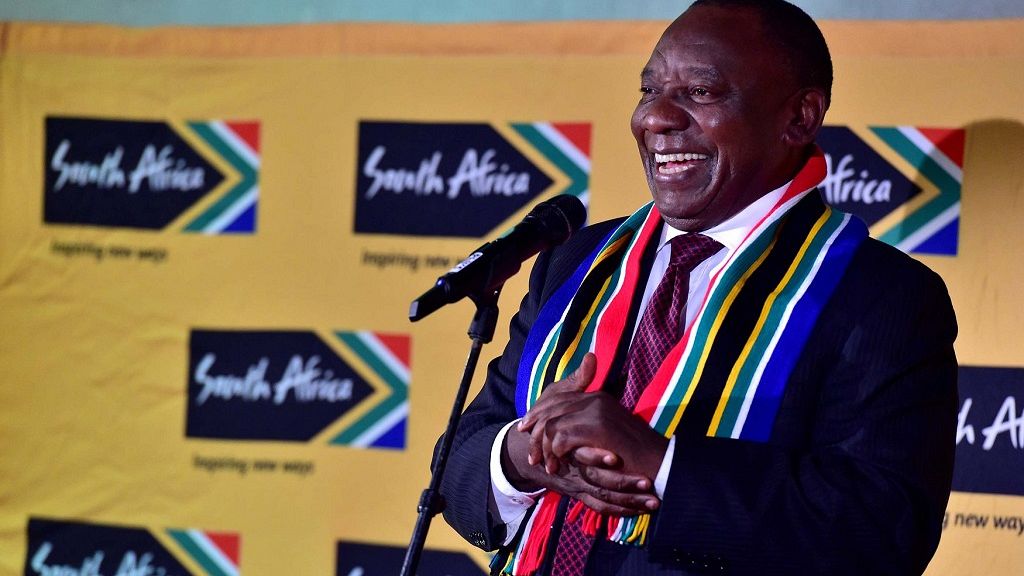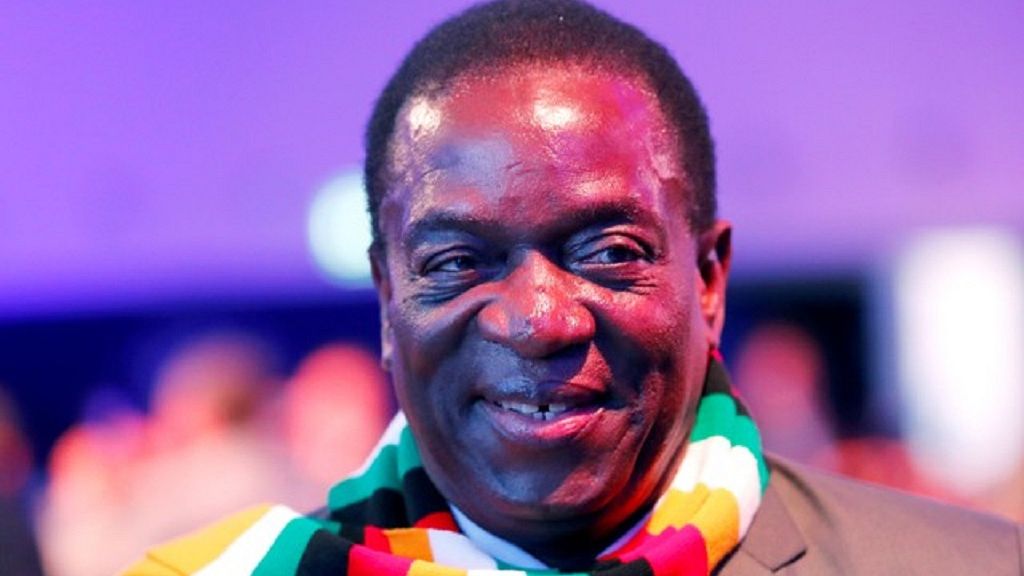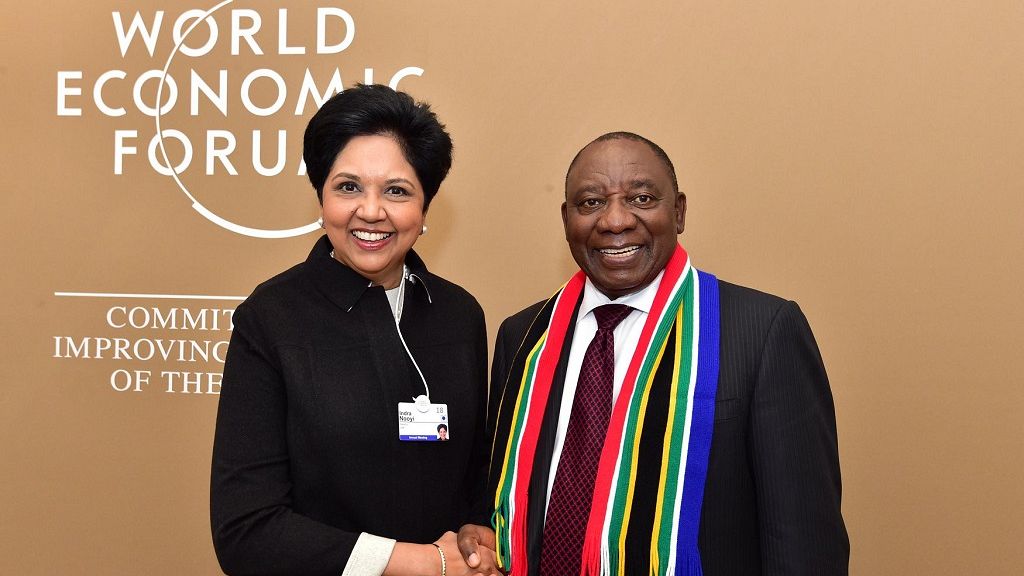 ANC President Cde Cyril Ramaphosa met up with Zanu PF President Cde Emmerson Mnangagwa met up at #WEF2018 earlier today in Davos, Switzerland pic.twitter.com/1plCLuXn0Z

— Cyril Ramaphosa (@CyrilRamaphosa) January 24, 2018
abel_spitjo I'm speechless ngezo scarfs! Thiza!

— Nubian Queen (manini_tladi) January 25, 2018
Days earlier,
ED: Cyril are you coming to #Davos2018?
Cyril: eish I heard its very cold but!
ED: OMG let's wear matching scarfs!!!

— The Fixer✂??? (@PepsiPearlz) January 25, 2018
That scalf should be called Asante sana. Where can I get one? #zw

— Kuda Zvinhu (@263blinky) January 24, 2018
Those scarfs arimufashion nhai

— RebelzUnlimited (@FultonChihlava) January 25, 2018
The scarves are representative of their respective countries' flags and many members of the South African delegation at the form was wearing similar scarves.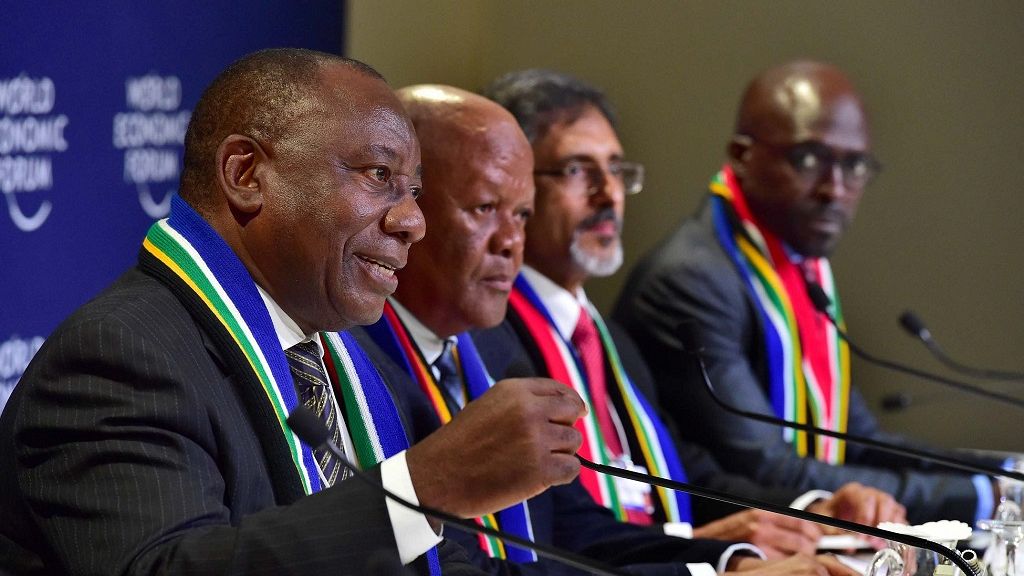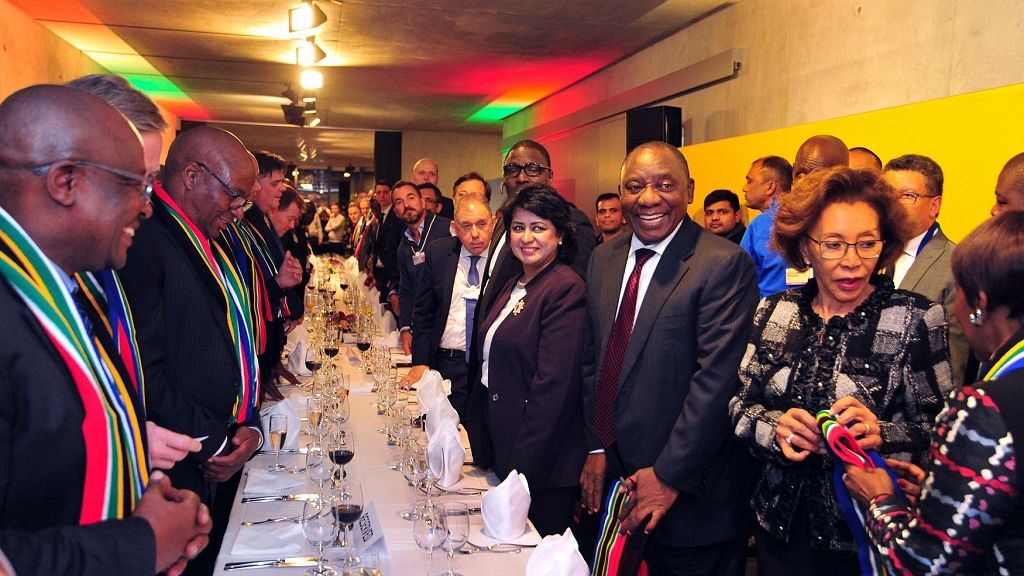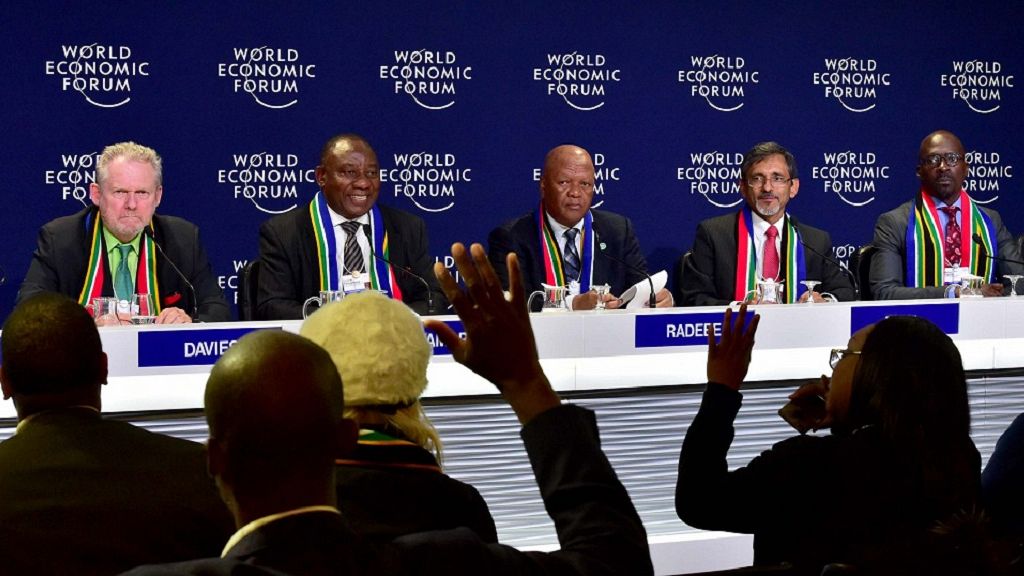 The two leaders have also been hogging a lot of the media and investor attention as the world seeks to embrace the changes and promises of change in Zimbabwe and South Africa.
Both have told the world that their countries are open to business and also shed light on the fates of their controversial predecessors, Jacob Zuma in South Africa and Robert Mugabe in Zimbabwe.
our future is in the hands of these two leaders ….May God grant them wisdom to rule according to the wishes of the people

— nudniks danj (@DanjNudniks) January 25, 2018
Ramaphosa: South Africa is open for business
Mnangagwa: Zimbabwe is open for business

Investors spoilt for choice

— Sure Kamhunga (@sure_kamhunga) January 24, 2018
Photo Credit: South African Presidency