A U.K.-born Ghanaian has been appointed by Prime Minister Theresa May as Universities and Science Minister of England in a cabinet reshuffle.
Sam Gyimah, 41, a Member of Parliament for East Surrey had previously held the portfolio of Minister of Prisons and Probation. He replaces Jo Johnson who has been appointed Transport Minister.
The BBC reports that Gyimah's new role straddles the Department for Education and the Department of Business, Energy and Industrial Strategy. He is expected to work along with England's Education Secretary, Damian Hinds.
Off to my new role as Universities & Science Minister and looking forward to the challenges ahead – thank you for your excellent work JoJohnsonUK. A massive thank you to all prisons & probation staff, particularly prison officers, for your incredible dedication & hard work.

— Sam Gyimah MP (SamGyimah) January 9, 2018
In a Facebook post about his new job, he said: "In my new role I'll be overseeing higher education including student finance, the student experience and wider participation as well as research and innovation coming from our institutions.
"Our universities are among the best in the world and are essential to our future, so I look forward to doing all I can to continue to promote, support and champion higher education in the UK."
Born in Buckinghamshire, Gyimah is said to have spent some of his childhood in his mother's native Ghana. He studied political science, politics and economics at Oxford and worked for five years with Goldman Sachs before entering politics.
He has been an MP since 2010 and also served in the government of then PM David Cameron. He was a government whip and parliamentary private secretary to Mr. Cameron between 2012 and 2013.
The pro-Brexit proponet is a fan of English Premier League side Arsenal and is married with two children.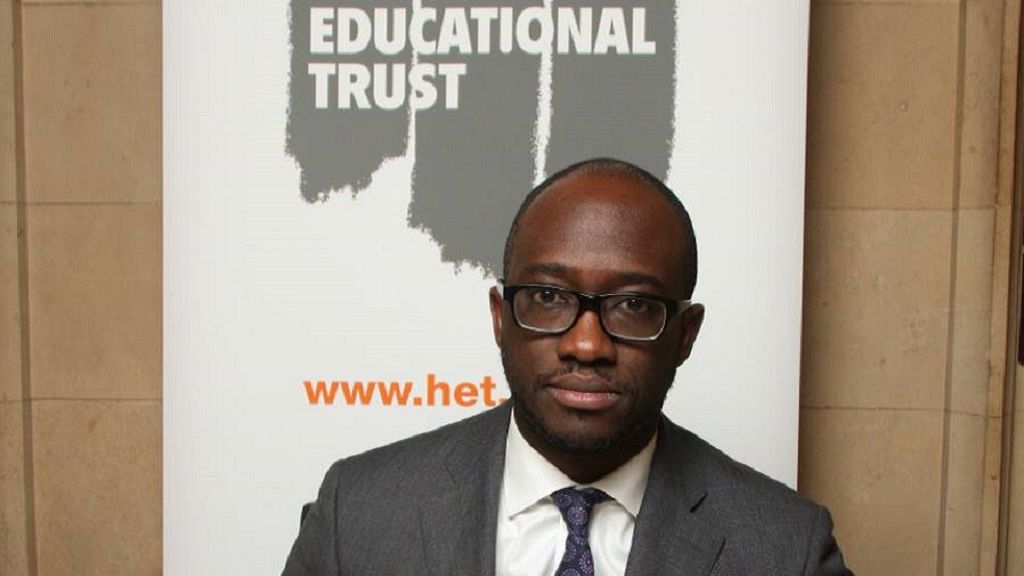 Sam Gyimah: biography Sam is the Conservative Parliamentary Candidate for East Surrey and had been the Member of Parliament for the past 7 years. First elected in 2010, Sam was returned to the House of Commons in 2015 with an increased majority.
Sam is the Minister for Prisons and Probation.
Previously Sam has been the Minister for Childcare, the Minister for the Constitution, a Government Whip, and Parliamentary Private Secretary to former Prime Minister David Cameron.
Prior to entering Parliament, Sam worked in banking and as an entrepreneur developing businesses in the training, recruitment and internet sectors, winning CBI entrepreneur of the future in 2005.
He has served as governor of an inner London school and is a Vice-President of Young Epilepsy in Lingfield. Sam is married and has two children.
In his words
"It has been an enormous privilege to make my home in East Surrey, to start my family here, and to have served as your Member of Parliament over the last five years.
"I am proud to have been able to represent our community at the highest levels of Government, working closely with the Prime Minister as part of his team in Downing Street getting our country back on track.
"My mother, who brought up three of us on her own, taught me that education was the best passport for life; I was delighted to previously have the opportunity to serve as an Education Minister, working to improve early years support as well as children and young people's mental health services.
"And with a background in banking and small business before entering parliament, I am passionate about supporting the enterprise and endeavour of our thriving business communities in Tandridge and Horley.
"These values of hardwork, aspiration and giving back are the ones I hope to pass on to my children, and shape the work I do as your MP."