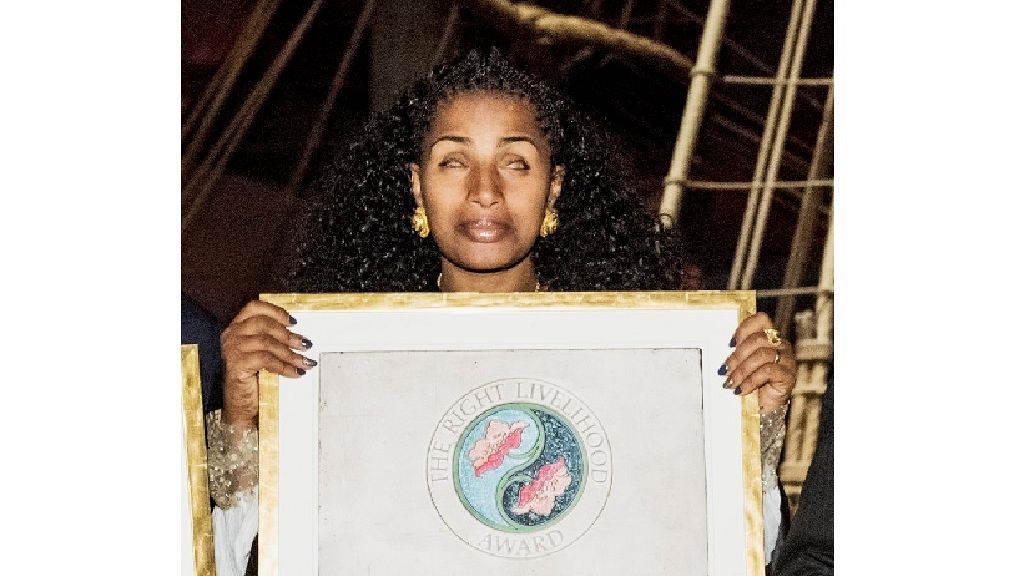 The story of Yetnebersh Nigussie is one that combines ability with determination. Despite being visually impaired, she strived to get an education and set out to help people with similar challenges.
She was named a joint-winner of the 2017 Right Livelihood Award, also known as Sweden's alternative Nobel Prize.
Niguisse was among the first three visually impaired persons to study law at Ethiopia's Addis Ababa university. She recalls having to transcribe audio recording of her lectures into Braille throughout her 5-year study.
"I really want to see a world where nobody is discriminated because of his or her disability or any other status," she told the Thompson Reuters Foundation. She was not born blind but has not allowed it to limit her in life.
"I started my fight, not by telling people, but showing people that I'm able to contribute. I have one disability but I have 99 abilities," she added.
She makes our nomination list for Africanews 2017 Top Newsmaker. You can vote for her via our social media platforms. Twitter and Facebook.
#2017 is coming to an end and it is time to recognize our #African Personality of the Year. Who among these four will you go for and why? ?

— africanews (@africanews) December 25, 2017