A key talking point across much of Francophone Africa this year was not much about the French presidential elections but about the issue of the colonial currency used in much of West and Central Africa.
The anti-CFA protest started off in Senegal but had roots in France and Benin. Igniting the protest flame was a French activist of Benin origin Kemi Seba – full name Stellio Giles Robert Capochichi.
He burnt a 5,000 CFA note in the Senegalese capital Dakar following which he was arrested after the Central Bank of West African States (BCEAO) filed a complaint against him for destroying its property.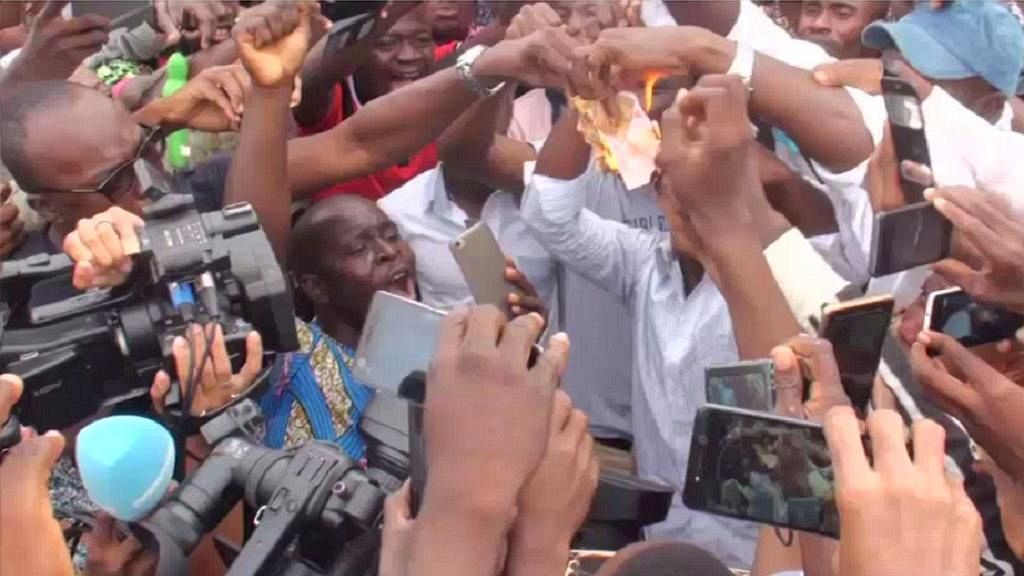 The controversial 35-year-old has since been deported to France after being released on a technicality. The court said the law penalizes a person who destroys bank notes not a bank note. The CFA Franc is used by a total of 14 African countries (Eight in West Africa, six in Central Africa.)
The flame of his protest reignited the long held debate over French economic hold on its former colonies, which dovetails into the Franceafrique policy. Those for the Seba view say Africa must break off the French yoke.
#2017 is coming to an end and it is time to recognize our #African Personality of the Year. Who among these four will you go for and why? ?

— africanews (@africanews) December 25, 2017