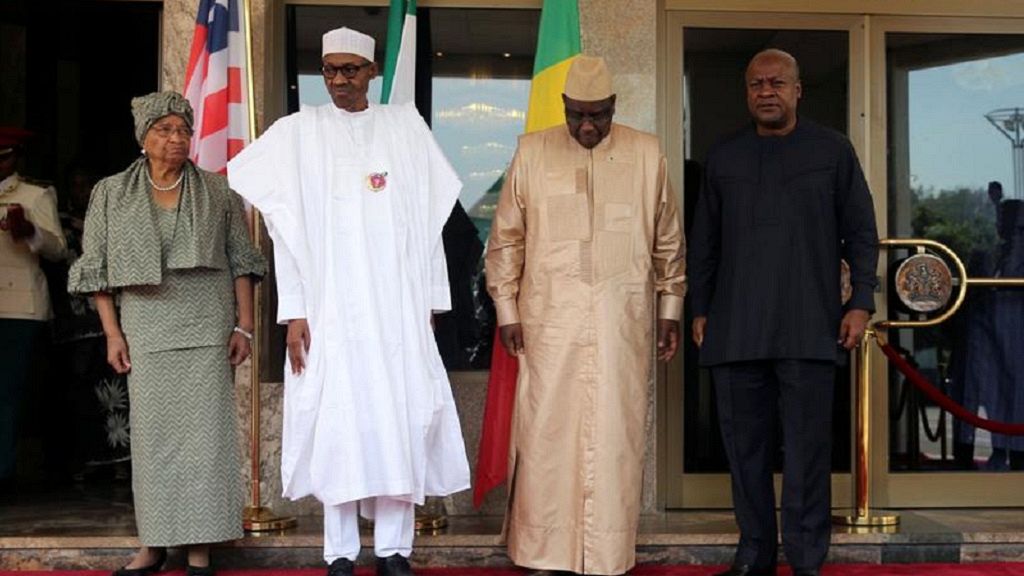 The West Africa regional bloc played a crucial role in The Gambia at a time of heightened tension following elections disputed by the then incumbent Yahya Jammeh.
Under the leadership of Ellen Johnson Sirleaf, ECOWAS quickly reacted to Jammeh's poll cancellation and dispatched a team led by Nigeria's Muhammadu Buhari. The Buhari team visited The Gambia twice and met once in Abuja.
In the end, ECOWAS flew president-elect Adama Barrow to Mali when talks looked to have hit a snug with Jammeh. They continued to pursue peace efforts via the deployment of a regional force to oust Jammeh after his term elapsed.
They organized a force led by Senegal and went ahead to secure go-ahead from the United Nations Security Council to enter Gambian territory.
In the end, it took talks by Guinean and Mauritanian presidents to convince Jemmeh to leave after his term expired. But ECOWAS' swift mediation efforts allied with the carefully thought out military option has earned them a nomination on our 2017 Top Newsmaker list.
#2017 is coming to an end and it is time to recognize our #African Personality of the Year. Who among these four will you go for and why? ?

— africanews (@africanews) December 25, 2017