The big question that came up in the wake of Mugabe's ouster at home and abroad was 'whoever thought that such a day will come.' Most Zimbabweans admitted that even Mugabe could not have predicted the events of November 15 till 21 when he finally agreed to let go after 37 years.
In early December 2016, the same question was on the minds of many citizens and foreigners as The Gambia headed into presidential polls. Incumbent Yahya Jammeh conceded an unexpected electoral loss much to the shock of Gambians and the admiration of people around the world.
It did not take long before he unilaterally announced a cancellation of the polls over irregularities. The elections chief had reviewed results from the December 1 polls but that in Jammeh's view was a sign that something had gone wrong.
Presidential politics on the continent has undoubtedly recorded two throw outs, knockouts if you like that were highly unlikely till they happened. 2017 has been an interesting one for Mugabe's Zimbabwe and for Jammeh's Gambia.
As part of our 2017 review, we look back at the circumstances that led to the 'democratic' ousting of two leaders who had chalked a combined reign of 59 years.
Robert Gabriel Mugabe: The coup, the pressure and the resignation.
Until November 2017, Robert Gabriel Mugabe, 93, was the only political leader – prime minister, president – that Zimbabwe had known. He came to power in 1980 as Prime Minister after the country gained independence from the British.
Seven years later, Mugabe was elected the first president of independent Zimbabwe. He was seen by many as a liberator of his people, he won contested elections and at a point shared power with the main opposition Movement for Democratic Change.
He has been leader of the ruling Zanu-PF since its formation and was their flagbearer going into 2018 elections. Although literacy had boomed under Mugabe, the economic crisis that resulted from seizure of lands from white farmers and human rights issues have been sour points.
In the end, it took a succession struggle and the intervention by the army to oust a man they had for years worked to protect. Mugabe fired his then vice Emmerson Mnangagwa who was seen as an obstacle to the presidential ambitions of his wife Grace.
The army cautioned against a purge of Mnangagwa's followers but got a scolding from some party members. Barely 24 hours after their caution, the Zimbabwe Defense Forces (ZDF) seized the state broadcaster and announced a takeover on November 14.
They rejected talk of it being a coup and assured the safety of the first family. They said their action was targeted at criminals around Mugabe and persons believed to be behind the economic stress that Zimbabweans were facing.
Mediation led by South Africa, exit talks with Mugabe, an appearance at a graduation ceremony, planned intervention by the regional political bloc, SADC; mass protests calling for Mugabe to leave, recall by Zanu-PF and impeachment processes by parliament, Mugabe finally resigned November 21.
His former vice returned from self-imposed exile in South Africa and was sworn in as president of the country. ZANU-PF will go to Congress this month to most likely endorse Mnangagwa as its candidate in the next elections.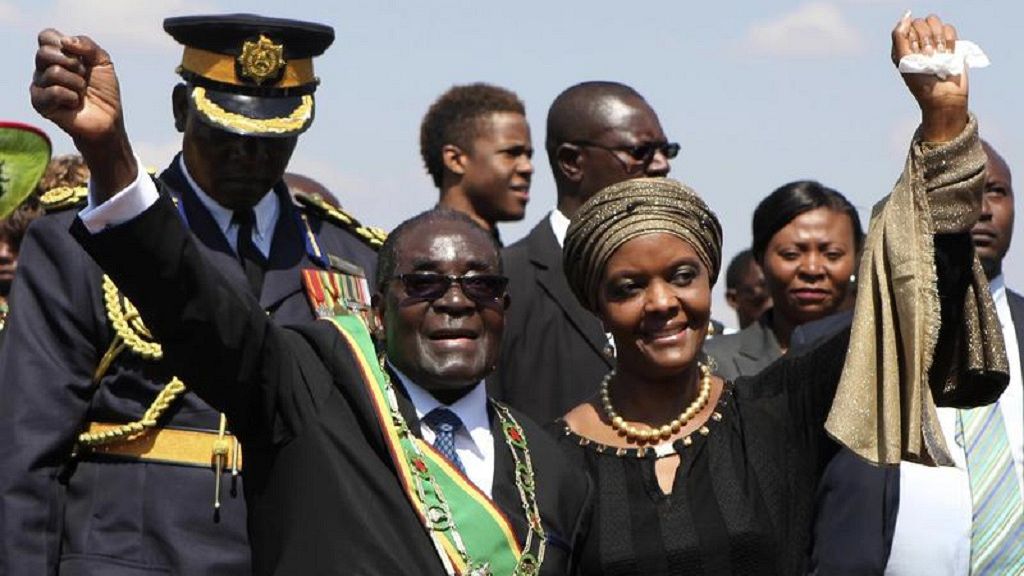 Yahya Jammeh: The shock loss, the human & media rights abuse and exile
Then a 29-year-old lieutenant, Yahya Jammeh took power in a bloodless coup in 1994 after deposing the country's first president, Dawda Jawara. He will go on to rule the Smiling Coast of Africa for 22 years.
The country had no presidential term limit and Jammeh was largely said to be on his way to a fourth consecutive poll victory. The shock came on December 2 when elections chief disclosed that Jammeh had accepted defeat to an opposition coalition candidate.
Events turned for the worse as The Gambia was put on knife-edge after Jammeh announced cancellation of the poll results. He cited irregularities in results transmission and asked that fresh polls be conducted.
Between then and when he eventually left the country into exile in Equatorial Guinea in January 2016, the following major incidents occured: unsuccessful regional mediation, ECOWAS flew president-elect Adama Barrow to Senegal where he was first sworn-in as president.
Jammeh did not get judges to sit on an election petition his party filed – reason, The Gambia imported judges from West Africa – none was available to sit on the case at the time. At a point he begged Liberia's Sirleaf as ECOWAS chair to help get judges to sit on the petition.
ECOWAS put together a military force to oust him at end of his tenure – got Security Council approval, Jammeh imposed a state of emergency, Barrow took office in Dakar, finally Jammeh left after mediation by Guinea's Alpha Conde and Mauritania's Mohammed Ould Abdel Aziz.
He flew out of Banjul to Conakry and onwards to his current base, Malabo in Equatorial Guinea – the last that was seen of him, Jammeh was busy at work on his farm clearing weeds and preparing his farmland.
Undoubtedly two political tales that were least expected but which happened. The Gambia continues to celebrate Jammeh's ouster as for Zimbabweans they continue to hope for better democratic and economic times under Mnangagwa – but admittedly, it's early days yet, isn't it?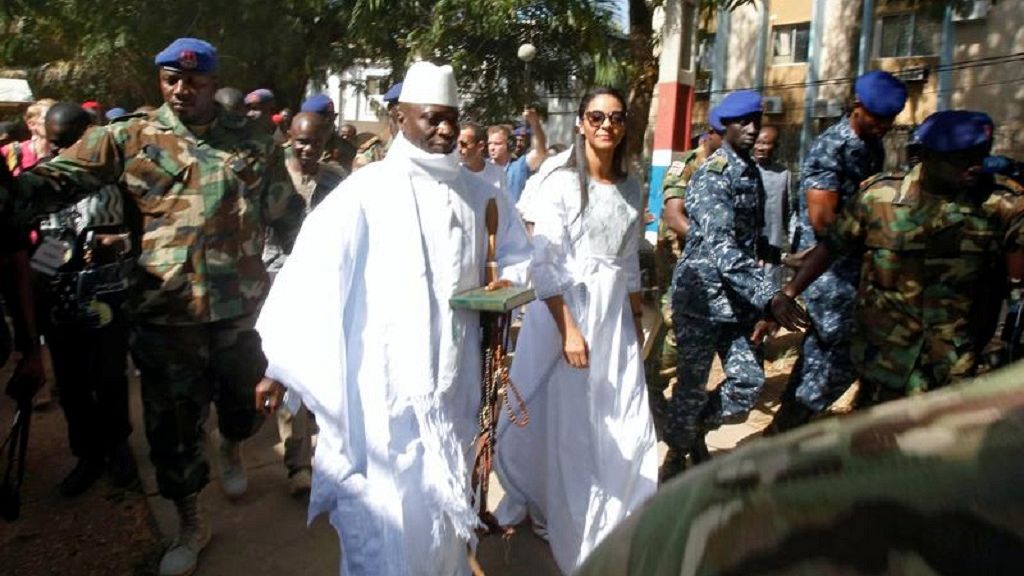 Shaban Abdur Rahman Alfa
Digital journalist
Pointe-Noire, Republic of Congo
alfa.shaban@africanews.com