Almost 10 months after taking office, the Gambia now has a new vice-president. President Adama Barrow on Thursday swore into office, Fatoumata Jallow-Tambajang as his vice-president.
The 67-year-old former United Nations employee had long been named veep but her appointment in January was mired in controversy as the nominee was said to have exceeded the age limit to hold the office.
She is no novice to politics having served in the erstwhile regime of exile president Yahya Jammeh. She is touted as one of the main brains behind the formation of a coalition going into the December 1, 2016 polls.
The coalition at the time picked Barrow as a candidate due to the detention of its leader at the time Ousainou Darboe who is currently the Foreign Minister.
About Fatoumata Jallow Tambajang
Her Twitter bio described her as "Gambian political catalyst / mediator, gender champion, New African Woman of the Year 2017."
She served in the United Nations Development Program (UNDP) as a gender / development expert before returning home to take a cabinet minister post in the former government. She held the post of Minister of Health, Social Welfare and Women's Affairs.
She takes the place of the country's first female vice-president Isatou Njie-Saidy – Jammeh's deputy for two decades. Isatou resigned in early January at the height of the political uncertainty that gripped the tiny West African country. Jammeh citing irregularities in the polls had unilaterally cancelled the outcome of the election.
The regional political bloc, ECOWAS, mandate a mediation team led by Nigerian president Muhammadu Buhari, they met with Jammeh twice but failed to convince him to leave. It took a belated mediation by Guinea and Mauritania presidents to convince Jammeh to leave.
At the time, the United Nations had okayed a regional standby force to enter The Gambia and to force Jammeh out. He is currently living in Equatorial Guinea.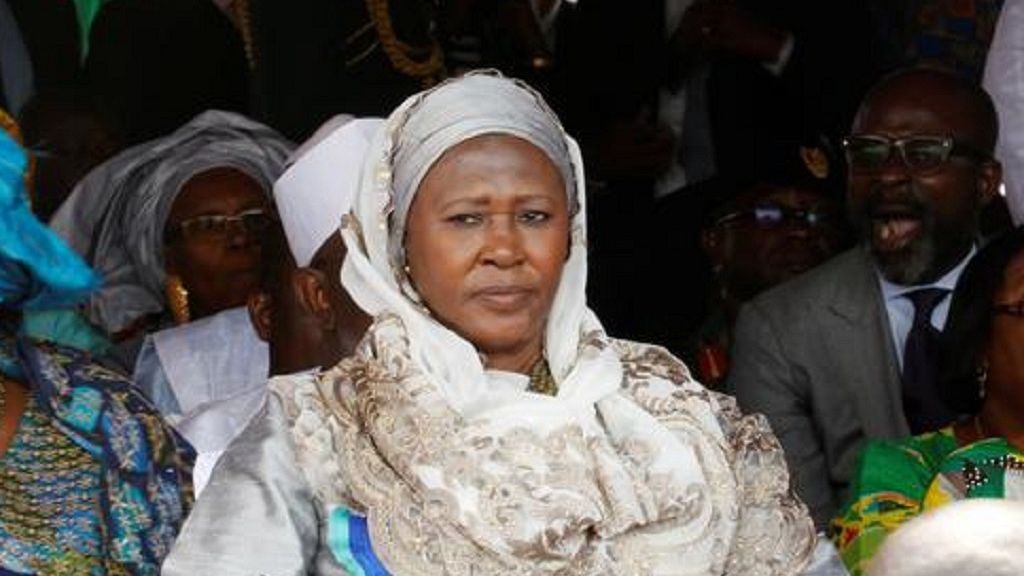 Congratulations to #Gambia new V.P Mrs. Fatoumata Jallow-Tambajang, a woman with wealth of experience highly required for rebuilding #NewGambia. pic.twitter.com/wIyquZJXz9

— President Barrow (@BarrowPresident) November 9, 2017