Somalians have turned out in their numbers to clean up the debris that was left behind following the terrorist attack of last Saturday in the capital, Mogadishu.
Men, women and young people along with officers of the Somali National Army (SNA) were shown at the place of the incident with shovels and wheelbarrows, carrying debris, sweeping and clearing the place.
Official records indicate that close to 300 people have been killed with several hundreds injured. Turkey, the United States, Kenya, Djibouti have all sent medical assistance to the country.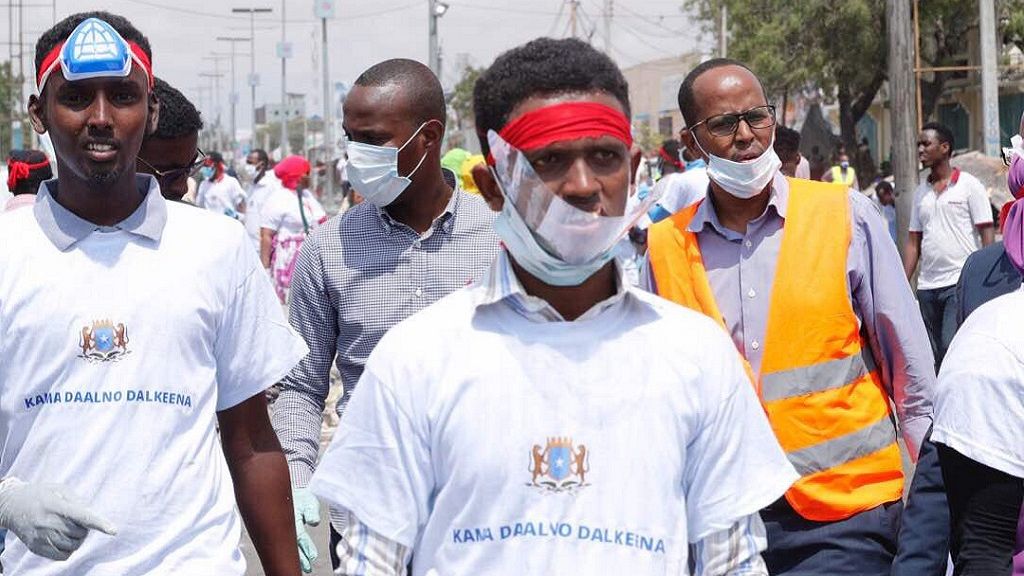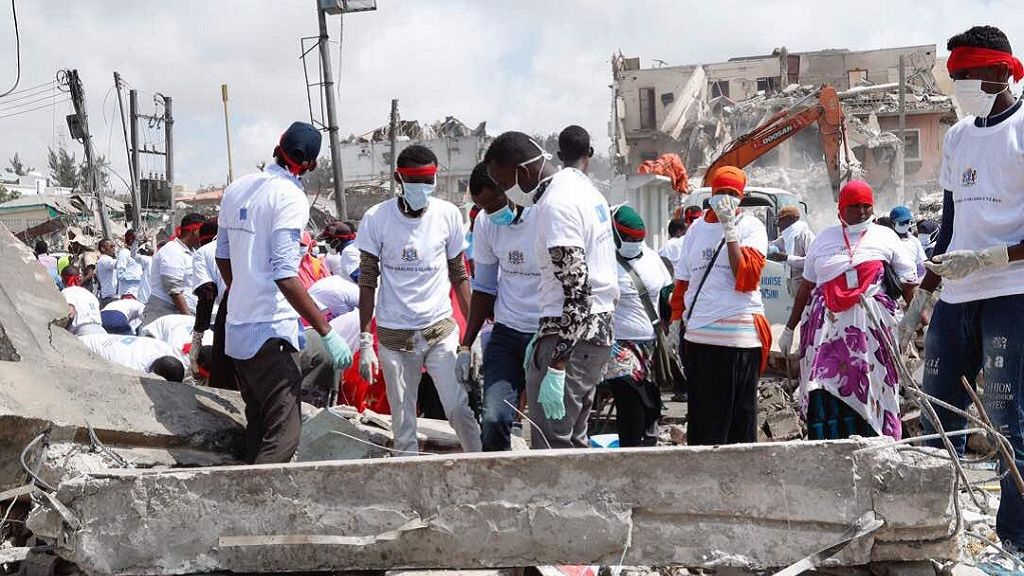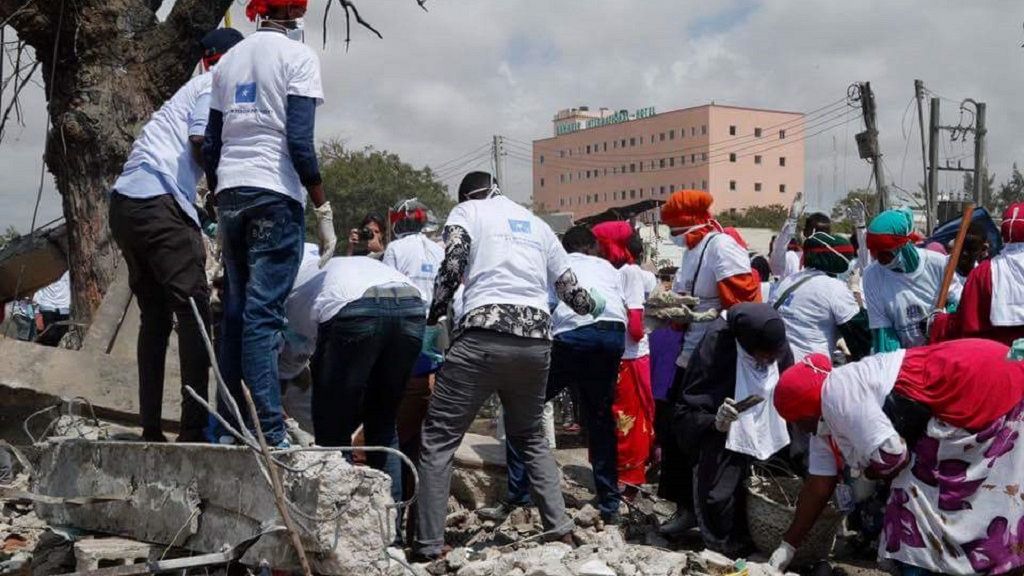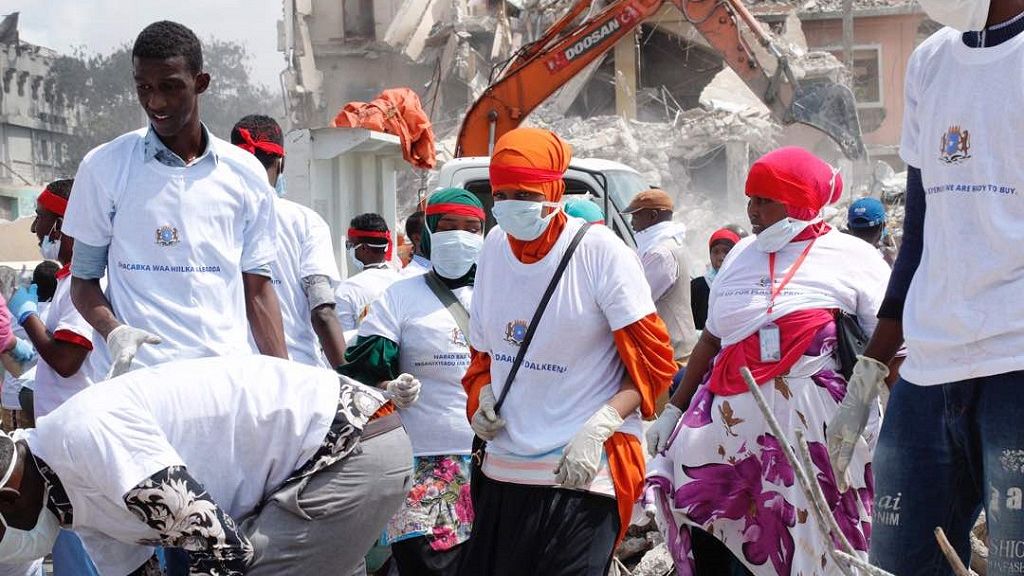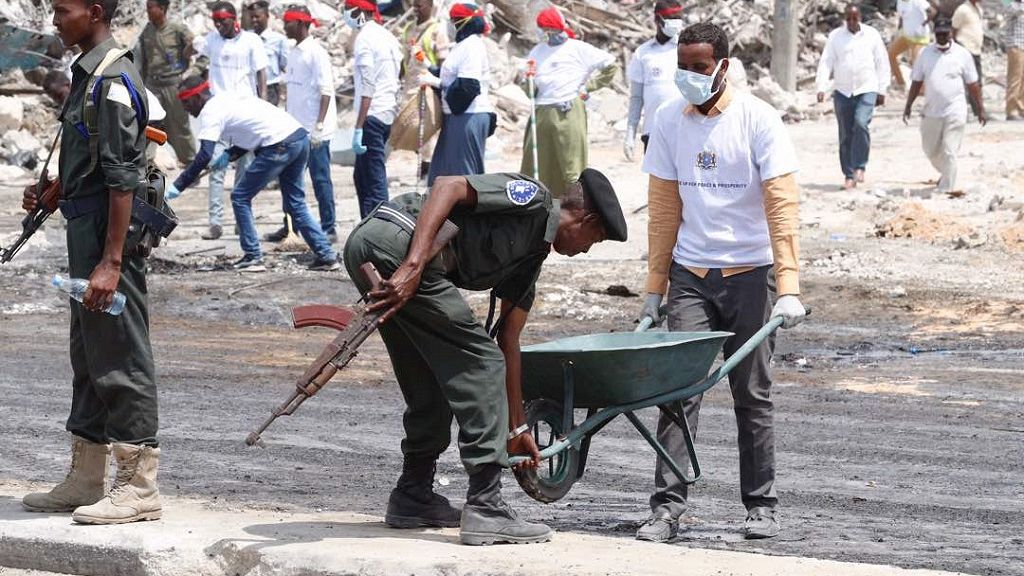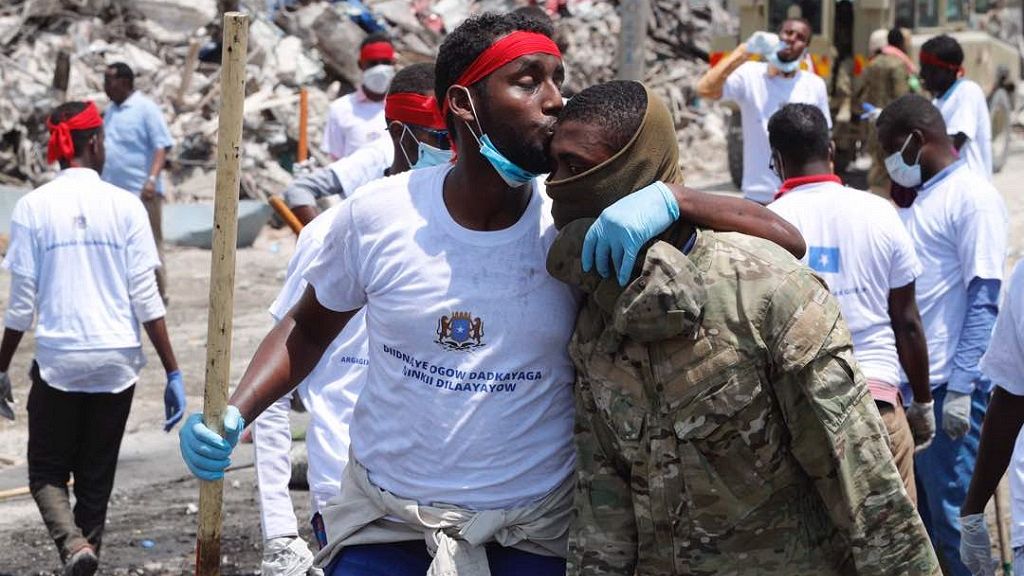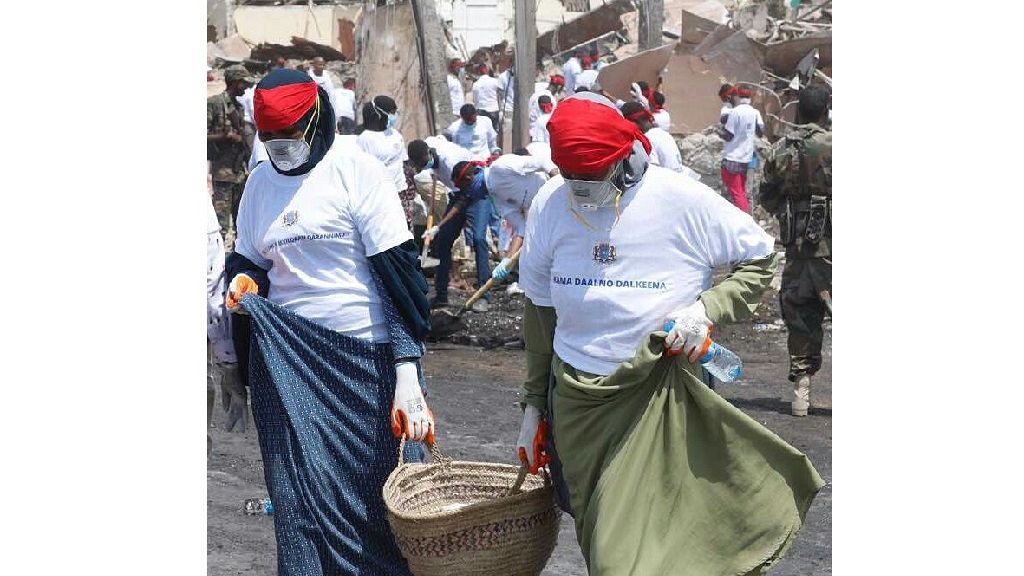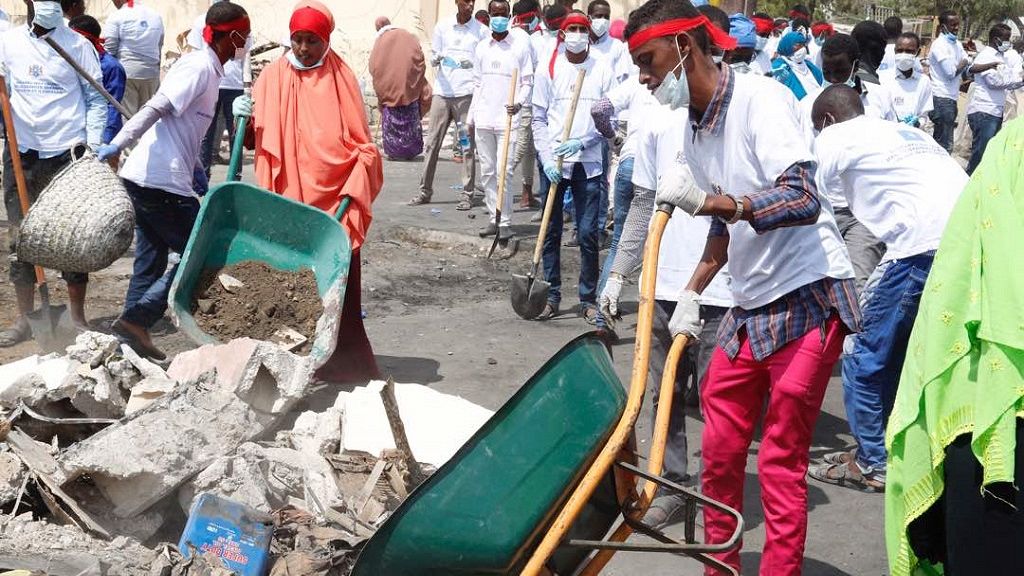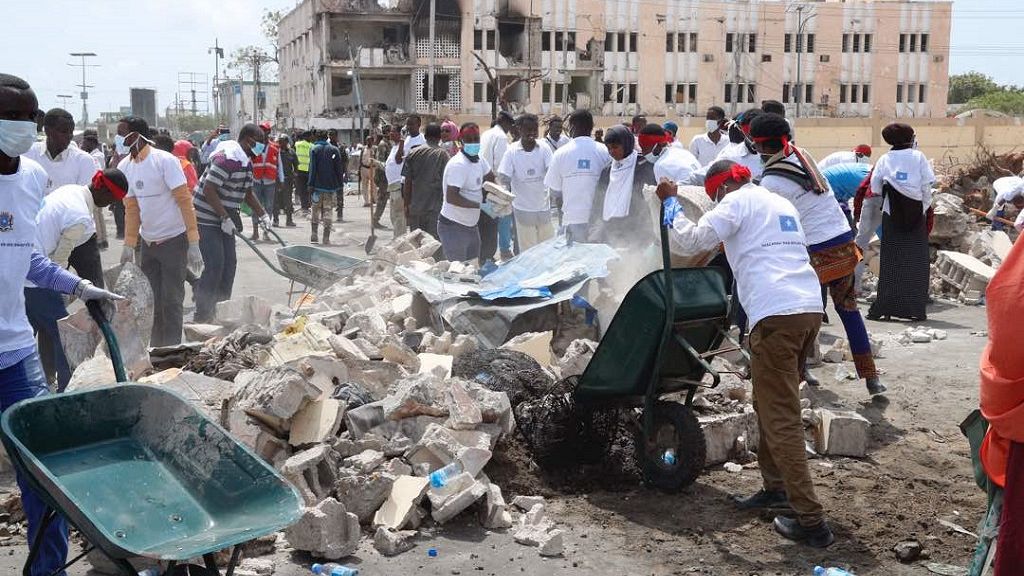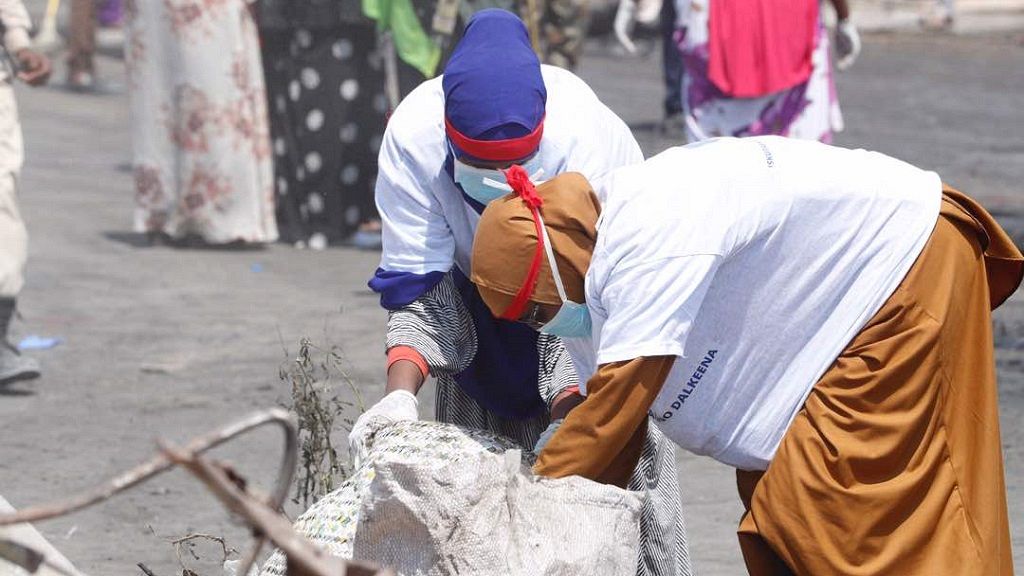 No group has claimed responsibility for the attack as yet but al-Shabaab group are largely seen as the perpetrators.
Photos by courtesy:
Harun Maruf‏: @HarunMaruf
Abdi Aynte: @Aynte
Abdiweli Waberi‏ @A_Waberi
Abukar Awale QAADIID‏ @Abukarawale