The Ethiopian parliament on Monday (October 9) opened for a new session which marks the third year of the fifth parliament.
The joint session of the House of People's Representatives (HPR) and House of Federation (HoF) was opened with a remark from President Mulatu Teshome.
His opening remarks as reported by the state-affiliated FANA broadcasting corporate concentrated on economic strides chalked by the East African country. He also presented government's plan for the 2017/2018 Ethiopian fiscal year.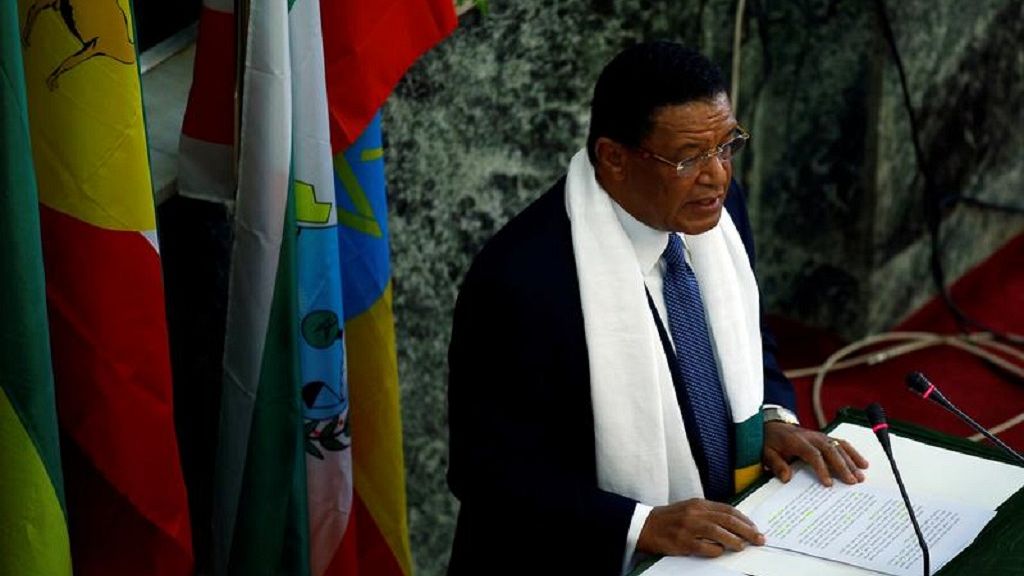 The government, meanwhile, confirmed a resignation request by Abadula Gemeda, Speaker of the House of People's Representatives (HPR).
Minister of Information, Dr Negeri Lencho, said Abadula's request submitted to the Prime Minister and his organization, the Oromo People Democratic Organization (OPDO), was under review.
Reports of his resignation started last Saturday when local media portal, Addis Standard, quoted top government officials as confirming the move.
In a televised address barely 24-hours later, Abadula told local media networks that he had requested to resign from his post, but that he will make known the reason for his resignation in the future.
At the time of the initial reports, the media said he had opted to step down over the internal security challenges and its handling by the government. The Oromia – Somali crisis led to deaths and massive displacements. Gemeda, a former Defence Minister is also a former Oromia regional state president.