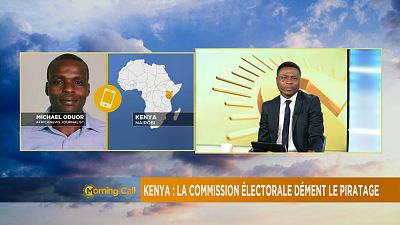 At least four people have been shot dead in election violence in Kenya, as the country awaits the results of Tuesday's poll.
Raila Odinga, Kenya's opposition leader, has accused his rival, President Uhuru Kenyatta, of pulling off a "massive" fraud to steal elections, triggering protests in western Kenya and Nairobi.
Within hours of Mr Odinga's statement, protests erupted in opposition strongholds in Kisumu, Mombasa and Nairobi, with reports of three people shot dead by police in the Nairobi slum of Mathare.
Mr Odinga, said the electoral commission's computer system had been hacked.