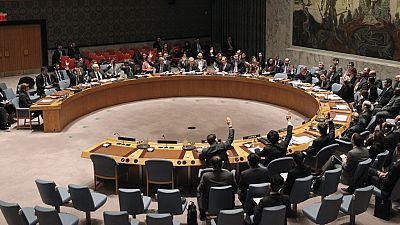 Egypt will chair the United Nations Security Council this month and it has promised to review sanctions on some countries over sale of weapons to terrorist groups.
The Egyptian foreign ministry said in a statement cited by local media Ahram Online on Monday that the review will be done to evaluate the effectiveness of earlier sanctions imposed by the council.
Egypt says it will work as the chair to eliminate the supply of weapons, ammunition and military equipment to terrorist groups as part of UN resolution 2253.
This is the second time Egypt is chairing the UN Security Council since it gained non-permanent membership in 2016.