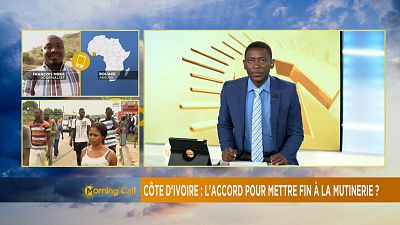 A four-day mutiny by soldiers ensued in Ivory Coast over bonus payments. The mutiny paralysed economic activities in Abidjan and Ivory Coast's second largest city, Bouake and brought large parts of the country to a standstill.
Ivory Coast's Defence Minister Alain-Richard Donwahi announced the government has reached a deal with the soldiers, though two spokesmen for the rebels told the Reuters news agency there was no agreement.
According to them, they want seven million CFA francs to be paid in one payment and immediately and not the proposed five million CFA francs.