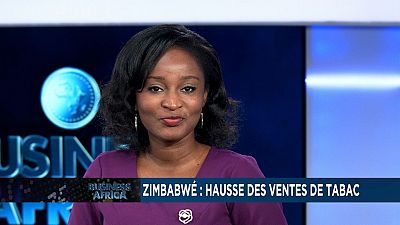 Zimbabwe tobacco output
In Zimbabwe output on Tobacco might increase slightly this year to about 205 million kilograms compared to 202 million kilograms last year, after more farmers cultivated the crop.
Tobacco sales could ease cash shortages in the country as a result.
Tobacco is the Southern African nation's single largest export commodity, ahead of platinum and gold.
Togo's "civic bag"
Waste to wealth! Two young Togolese entrepreneurs passionate about the environment, have ventured into the recycling business.
They collect cement paper bags often tossed away by construction workers and convert them into shopping bags or "civic bag" as they call it.
Let's take a look!