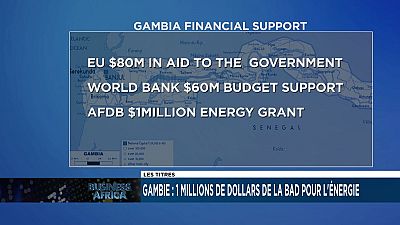 Gambia's new president has promised to improve the economy when he took office.
As it stands the energy sector in the country is powered by fossil fuel which makes the consumer tariffs one of the highest in the sub region.
However, only 40 percent of the country have access to electricity. It is to this end, that the Sustainable Energy Fund for Africa (SEFA) approved a US $995,000-grant for energy to Gambia.
Have a look !