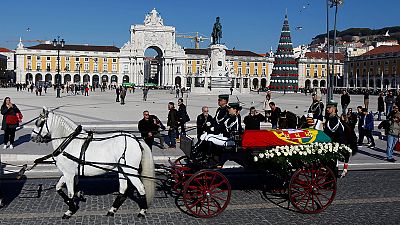 The state funeral of Portugal's former President Mario Soares is due to be held later today (Tuesday Jan.10). Soares died on Saturday aged 92.
Soares was the founder of Portugal's Socialist party and led his country's democratic transition after the 1974 revolution, spearheading its entry into the European Union in 1986.
His coffin was earlier taken by hearse in procession from his house, to Jeronimos Monastery in Lisbon where it rested overnight.
Leading political figures from Portugal and Europe are expected to attend the burial.