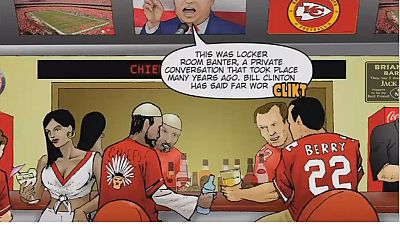 Donald Trump's political story has been chronicled in a new comic book.
The 25-page book titled "Donald Trump: The Road to the White House.", highlights the start of the Republican presidential nominee's campaign, in the point of view of an undecided voter in a red state.
The comic book's writer Michael Frizell, said he took extra care when researching Trump for the story.
Publishers of the comic hope readers get a ''sense of the richness of the lives'' of the subject.
Reuters