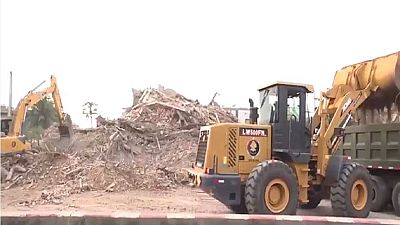 At least three people were killed on Thursday when a building under construction collapsed in Degakon, a popular area in Benin's economic capital Cotonou.
"This is a building site and as you can see it is still out of shape from the rubble," Arlette Saizonou, head of the first district of Cotonou, told AFP.
"We have retrieved three dead bodies from the rubble and two wounded people. The collapse occurred as the workers were building the slab for the third floor," she added.
According to residents, the building collapsed early Thursday morning as the workers started building the third slab of the four-floor building under construction.
At midday, emergency services were working to clear rubble in search of victims.