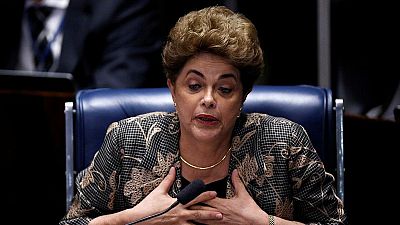 Brazil's Senate has voted to remove President Dilma Rousseff from office following an impeachment trial which has paralysed the country for nine months.
Senators voted 61-20 to convict Rousseff for illegally using money from state banks to boost public spending. In a separate vote, the Senate decided not to bar her from public office for eight years.
Rousseff denied any wrong-doing and said the trumped up charges were an attempt to remove her from office in what amounts to a coup.
Former vice president Michel Temer who has run Brazil since Rousseff's suspension in May will be sworn in to serve out the remainder of her term until 2018. He faces a tough task of getting the crisis-struck economy back on track, and faces bitter opposition from Rousseff's Workers Party.