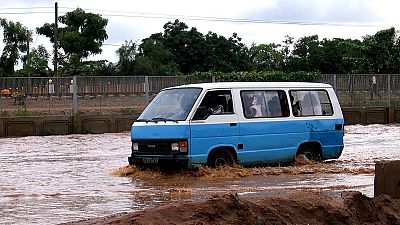 Flash floods in Angola have left at least 24 people dead and scores missing.
According to the state media, many of the dead are believed to be children.
The nearly 24 hours of heavy downpour hit Lubango in the southern Huila province, flooding the Capitao river. As a result, the floods washed through the Lubango market, an area where many young Angolans go to wash cars and bicycles.
The state-run agency states that 30 people are still missing following the rains.
In February, the Luanda government provided water suction equipment for areas prone to flooding. The government supplied water suction pumps and 15 tanker trucks to help combat floods.
Last year, flash floods from torrential rains killed over 60 people, destroyed homes and city structures.