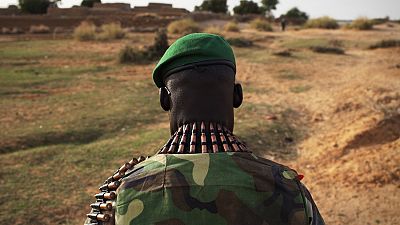 Premiums for Malian military amounting to more than 700 million CFA francs (equivalent to $1.2 million) have mysteriously disappeared according to information disclosed by the country's press.
Authorities have not commented but reports say a number of soldiers deployed in northern Mali to fight jihadists had not received their bonus after it was 'embezzled'.
An investigation into the case has revealed that a staggering amount of money disappeared and several officers are under investigation after a fictitious list of bonus recipients was established.
The scandal could create a deep unease among the military who are engaged with militants including those from the Al Qaeda in the Islamic Maghreb, which operates in northern Mali.