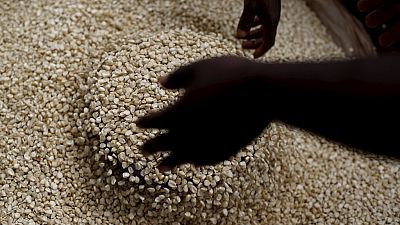 South Africa's Grain SA has lowered its estimates for maize imports to about 3.8 million tonnes. The body had earlier given an estimate of 5 million tons based on a government forecast.
South Africa's government hopes to produce 7.44 million tonnes of maize this year.
Previous estimates were linked to the El Nino weather pattern.
Maize production in the country has been affected by serious drought.
Grain SA, a voluntary association of grain farmers established to represent the interests of its members, said the change in the imports estimate was due to the higher-than-expected forecast of maize that the government expects to reap this year.