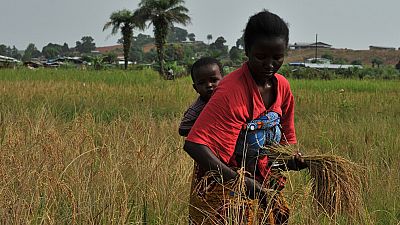 Paddy rice production in Liberia increased by 11%. A total of 295, 000 tonnes were harvested in the 2014/2015 season as against 266,000 tonnes a year earlier.
The Liberia hydrological service attributed this success to adequate rainfall last year. The Liberian government intervened during the last season by supplying fertilizer and improved seeds.
Poor rice production in 2014 which stood at 4% below average had been linked to the Ebola Outbreak which started spreading when crops were already being planted.
According to the FAO, the number of food insecure people in Liberia is estimated at 17,000.