Guillaume Soro, Ivory Coast's Speaker of Parliament has resigned his position, local media portals have reported. The news of his resignation has been rife in the past few weeks.
It is widely expected that he will announce his candidature for the 2020 presidential polls as incumbent Alassane Ouattara completes his second constitutionally mandated term.
"At this point, I am resigning," Soro who has fallen out with the president is reported to have said at a special sitting he convened.
"Refusing to resign would lead to an institutional crisis – we can not risk endangering the fragile peace to keep a job," he added.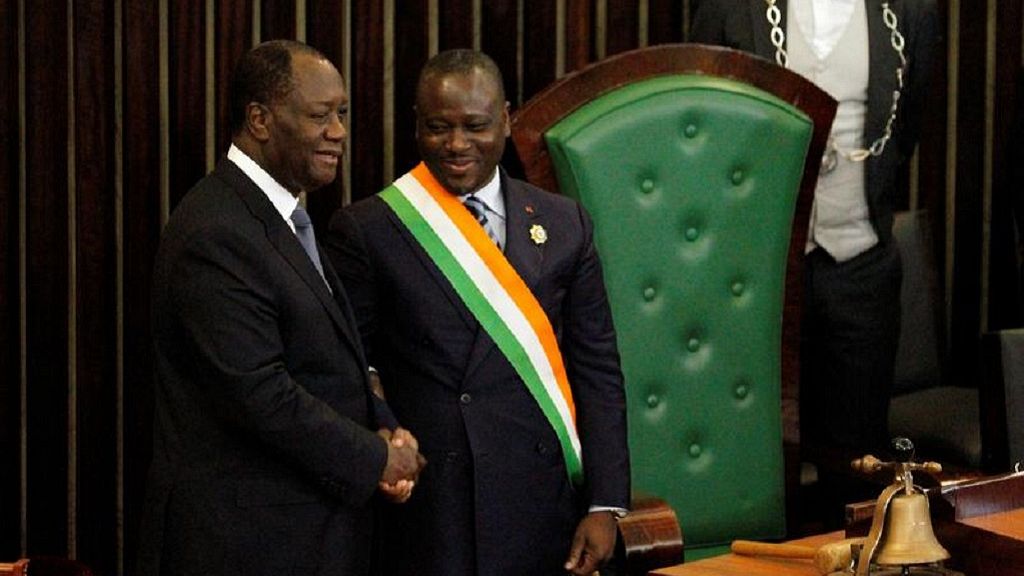 Soro, a former rebel chief, has served as speaker of the national assembly since 2010 when Ouattara became president after a hotly contested poll that spiraled into violence.
Soro, 46, whose forces swept Ouattara to power during the 2010-11 civil war, has long had an uneasy relationship with the president. Ouattara is widely seen as favouring his prime minister, Amadou Gon Coulibaly, as his successor should he decide not to run.
A Soro candidacy would challenge nearly three decades of dominance of Ivorian politics by Ouattara, Gbagbo and another former president, Henri Konan Bedie, whose supporters backed out of joining Ouattara's new party last September over a dispute about who would choose its presidential candidate.
Analysts say Soro's youth, charisma and popularity in the north would make him a strong contender, particularly if he can win the backing of one of the main parties.
Ouattara's camp has said he would consider running next year if Gbagbo and Bedie, president from 1993-99, were candidates, or if Ivory Coast's stability was in jeopardy.
Gbagbo, who has been conditionally released by the International Criminal Court to Belgium, and Bedie, now 84, have yet to say whether they will stand.