Former United States First Lady Michelle Obama on Thursday celebrated a young girl who remade Mrs. Obama's official portrait in a Halloween look.
Quoting Parker Curry's tweet that asked people to guess who she was, Michelle wrote: "You nailed the look, Parker! I love it!!!!"
Little Parker's photo is reminiscent of Michelle's portrait lodged at the Portrait Gallery in Washington DC. It was unveiled in February 2018 along with that of Barack Obama.
She wears a colourful flowing dress and rests her cheeks on her right hand with a smile – just as did Michelle in the portrait put together by artist Amy Sherald.
You nailed the look, Parker! I love it!!!! ❤️ https://t.co/40CArze8gT

— Michelle Obama (@MichelleObama) November 1, 2018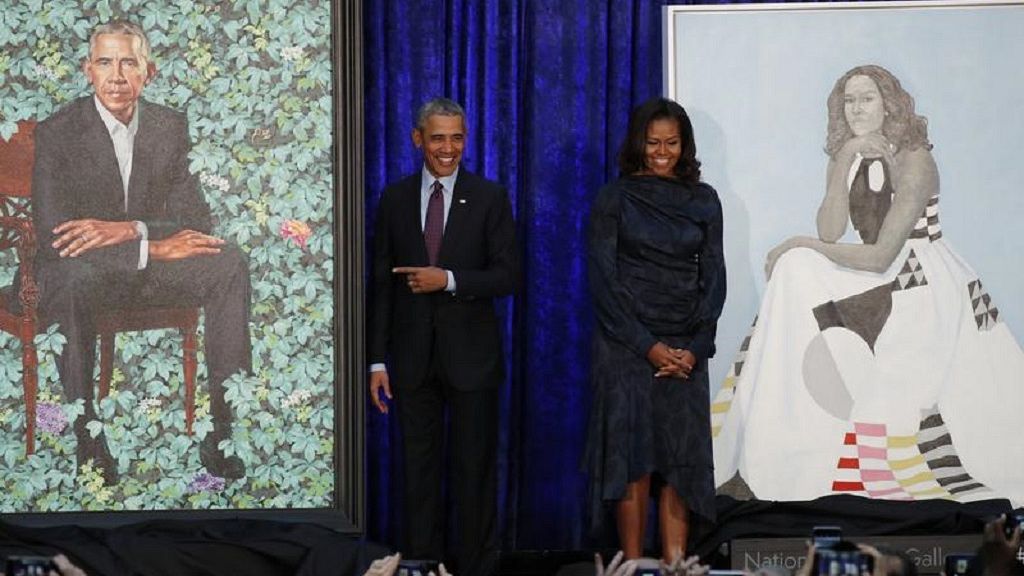 The evening before All Saints' Day; often devoted to pranks played by young people. The day falls on November 1 and is marked as a Christian feast day honouring all the saints; first observed in 835.
It is more famed with people wearing rather scary disguises to parties even though Parker's outfit was a more pleasant and appealing one, one that got the attention of her older "duplicate."