Troops on either side of the Ethiopia – Eritrea borders are said to be dismantling borders in a part of the country to allow for movement of persons.
The development was reported by a Norwegian professor, Kjetil Tronvoll, who added that the dismantling of the defense lines was in preparation fro the opening of the border tomorrow. The news has also been confirmed by journalist, Daniel Berhane.
Tuesday September 11, 2018 marks the first day of the 2011 Ethiopian New Year. He shared a photo that showed commanders on both sides reportedly conferring on how to coordinate the clearing of the roads to facilitate movement.
The border in question is the Senafe – Zalanbeesa frontline. Zalambessa is a town located on the Ethiopian border. Zalambessa is part of the Misraqawi Zone of the Tigray region. It is about 42 kilometers north of Adigrat.
Adigrat is the last important Ethiopian city south of the border with Eritrea, and is considered to be a strategically important gateway to Eritrea and the Red Sea.
Ethiopians enter New Year, 2011
Nationals enter the year 2011 according to the Ethiopian Orthodox calendar, which is nearly seven years behind the Gregorian calendar commonly used worldwide.
Locally known as Enkutatash, Amharic for gift of jewels, family and friends come together to spend time with one another. Social media is already buzzing with the people sending congratulatory messages.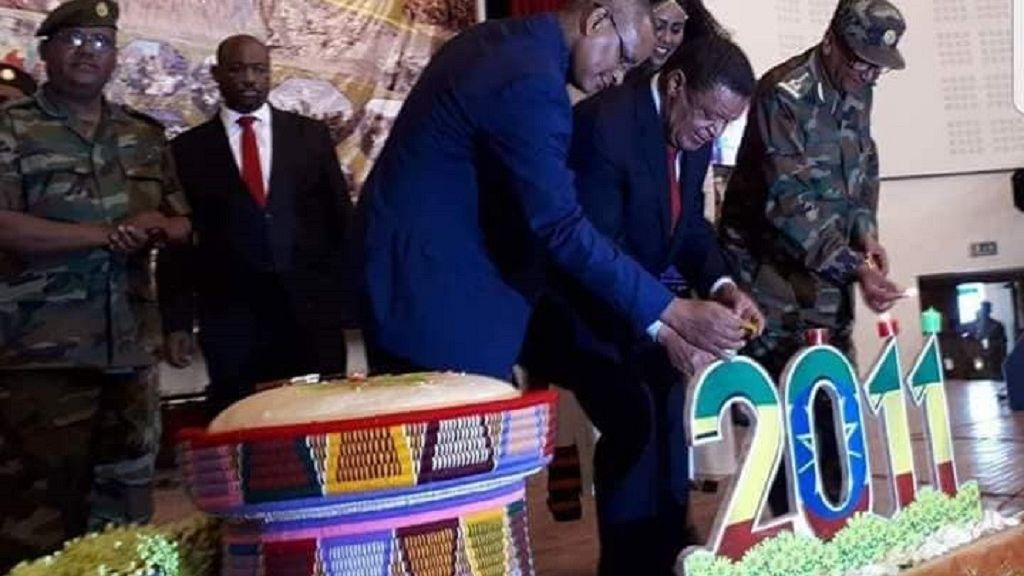 Photo credit: Haphtom Berhe Welay, Facebook