As the August 8 deadline for receiving applications for the presidency in the Democratic Republic of Congo (DRC) looms, the fortunes of leading opposition figures Jean Pierre Bemba and Moise Katumbi, have taken different paths.
While former president Bemba successfully filed his papers at the electoral commission offices in the capital Kinshasa, on Thursday, Katumbi on the other hand was barred from entering the country after saying he planned to return Friday to contest the election.
Fortune favors Bemba
Having been sentenced to 18 years in prison for war crimes and crimes against humanity in the Central African Republic, Bemba got his first lucky break when he successfully appealed his conviction and was acquitted by the International Criminal Court (ICC) on 8 June.
There are risks of breakdowns which could put civilians and political figures such as Katumbi in danger.
On 29 June, his party, the Mouvement de Libération du Congo (MLC) named Bemba as its presidential candidate for the December 23 polls, and he consequently sought to get the mandate as a joint opposition candidate.
On Wednesday, August 1, 55 year old Bemba returned to DRC for the first time in 12 years. He was welcomed by thousands of supporters, family members and officials of his party.
On Thursday, Bemba, who is stil facing questions of eligibility of his presidential bid, on account of an unresolved a witness tampering conviction at the ICC, confirmed that he had successfully applied to be a presidential candidate in the long delaed polls.
"I can confirm that I indeed had a voting card and I filed all the papers," Bemba said outside the electoral commission headquarters.
"Now it is up to the CENI (the national election board) to handle all the applications. For me, I have submitted the entire file, it is in order," he added.
Bemba was accompanied by his wife and members of the Movement for the Liberation of the Congo (MLC), a former rebel group turned political party that Bemba founded.
Will it be Kabila vs Bemba again?
Analysts say Bemba's return has introduced even more uncertainty into an already volatile election process.
Kabila was scheduled to stand down at the end of 2016 after his second elected term, technically the last permitted under the constitution.
But he has stayed in office, invoking a constitutional clause enabling him to remain in power until a successor is elected.
Bemba lost presidential elections to Kabila in 2006 and was later accused of treason when his bodyguards clashed with the army in Kinshasa.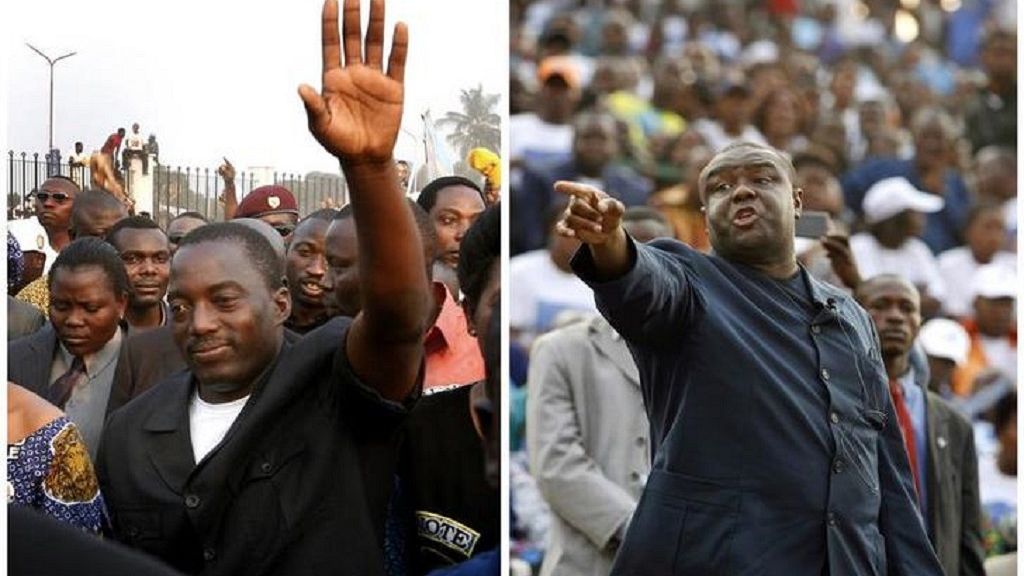 In 2007, he fled to Belgium, where he had spent part of his youth.
He was then arrested in Europe on a warrant by the ICC for war crimes committed by his private army in the neighbouring Central African Republic from 2002-3, when its then-president Ange-Felix Patasse sought his help to repel a coup attempt.
Katumbi's uncertain bid
Opposition leader Katumbi, who has been living in self-imposed exile in Belgium since May 2016 after falling out with Kabila, had planned to return Friday to his former stronghold of Lubumbashi but the city's mayor said he would be refused entry.
If he does return, however, he faces possible arrest after being handed a three-year jail term in absentia in June 2016 in a case of alleged property fraud, charges he denies.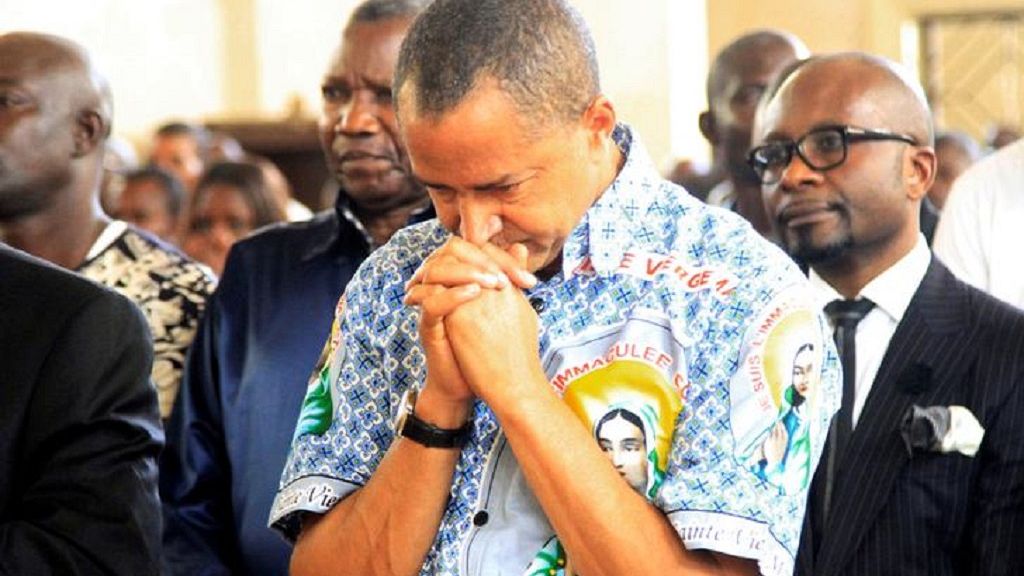 A leader of Katumbi's party, Ensemble, said there was concern about "security risks" in the light of "events" that occurred when Bemba returned to Kinshasa.
"There are risks of breakdowns which could put civilians and political figures such as Katumbi in danger," said Delly Sesanga, Ensemble's secretary general.
Aides to Katumbi had met earlier Thursday with United Nations officials to discuss his return, sources said.
The UN peacekeeping mission to the DRC, MONUSCO, confirmed a meeting had taken place, in the context of its "good offices" in the country.
But MONUSCO spokeswoman Florence Marchal added that its "mission is not to ensure the protection of (individual) personalities".
The DRC has never known a peaceful transition of power since it gained independence from Belgium in 1960, and some experts fear the current crisis may spiral into bloodshed.
Two wars unfolded from 1996-97 and from 1998-2003 that sucked in other countries in central and southern Africa.