Zimbawe's first election since the November 2017 ouster of former president Robert Mugabe had been largely described as peaceful, throughout campaigns and on voting day.
The aftermath of the election has however been tense, characterised by claims of victory by both the opposition and the ruling party, while the electoral commission is yet to announce presidential election results two days after polls closed on Monday.
On Wednesday, supporters of the opposition Movement for Democratic Change Alliance (MDC) gathered outside the party headquarters, stormed the electoral body's tally center before running riot in the streets of Harare after the commission announced that the ruling party ZANU-PF had won an absolute majority in the National Assembly.
Observer missions from the European Union and the United States questioned the delay of the presidential elections results, saying this could negatively affect the credibility of the election.
The leader of the main opposition candidate, Nelson Chamisa, tweeted on Wednesday saying he had 'won the popular' vote while president Emmerson Mnangagwa called for calm as tensions rose.
The electoral commission chairperson, Priscilla Chigumba said on Wednesday the ruling ZANU-PF party had won a majority in the National Assembly, adding that presidential elections results would be announced after agents of all 23 candidates had verified results from the polling stations.
Opposition supporters run riot following the announcement that ZANU-PF wins a majority in National Assembly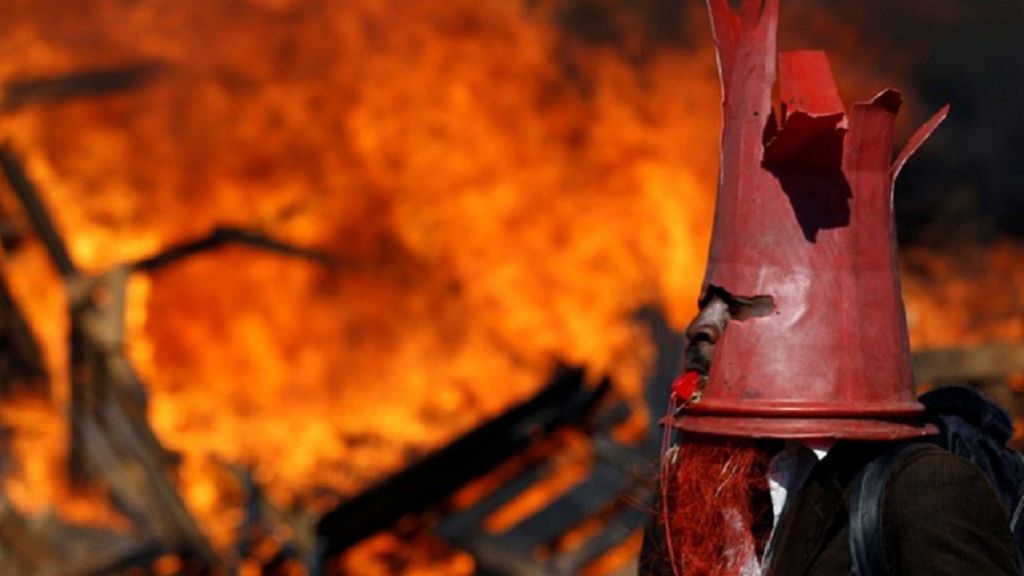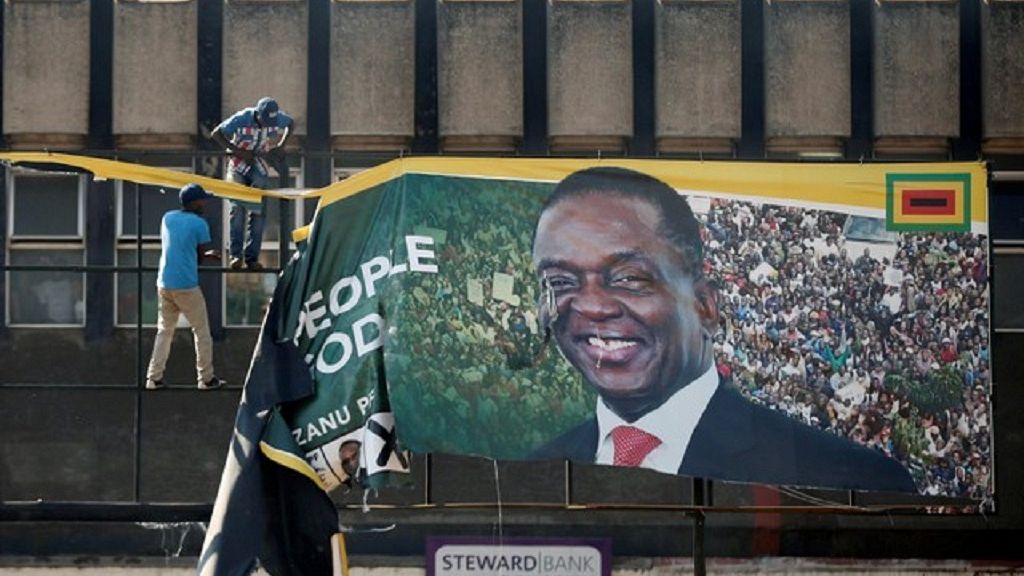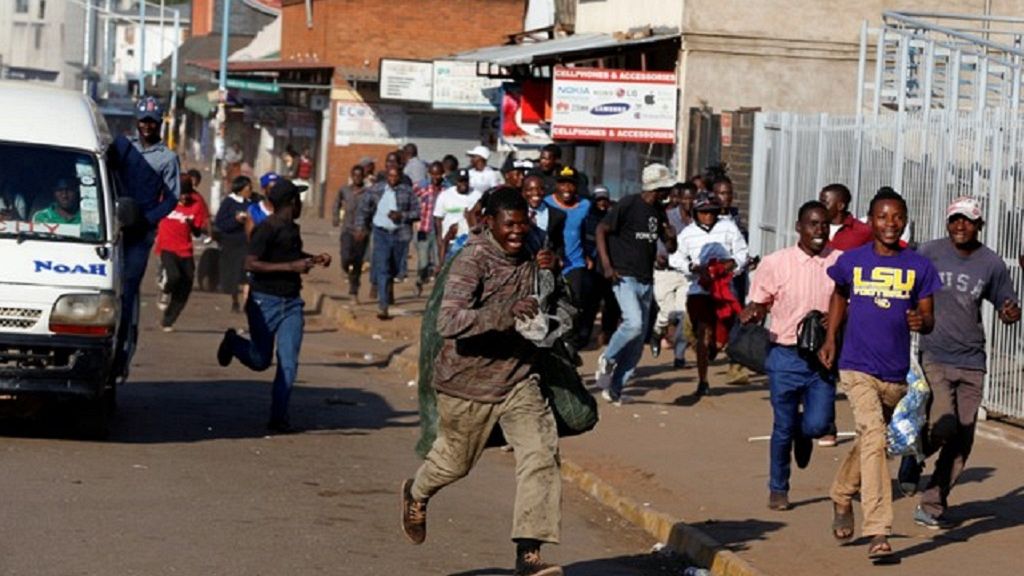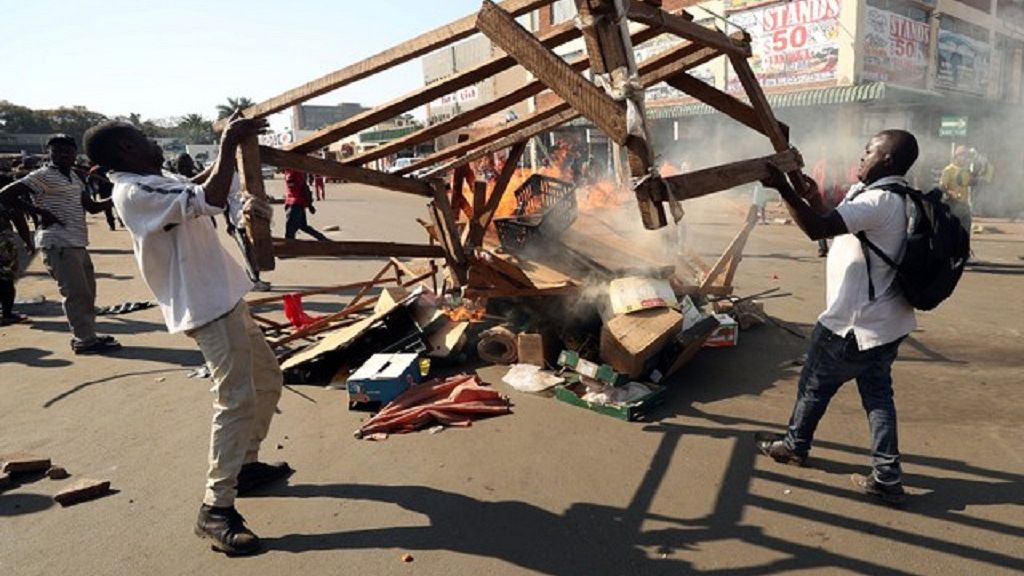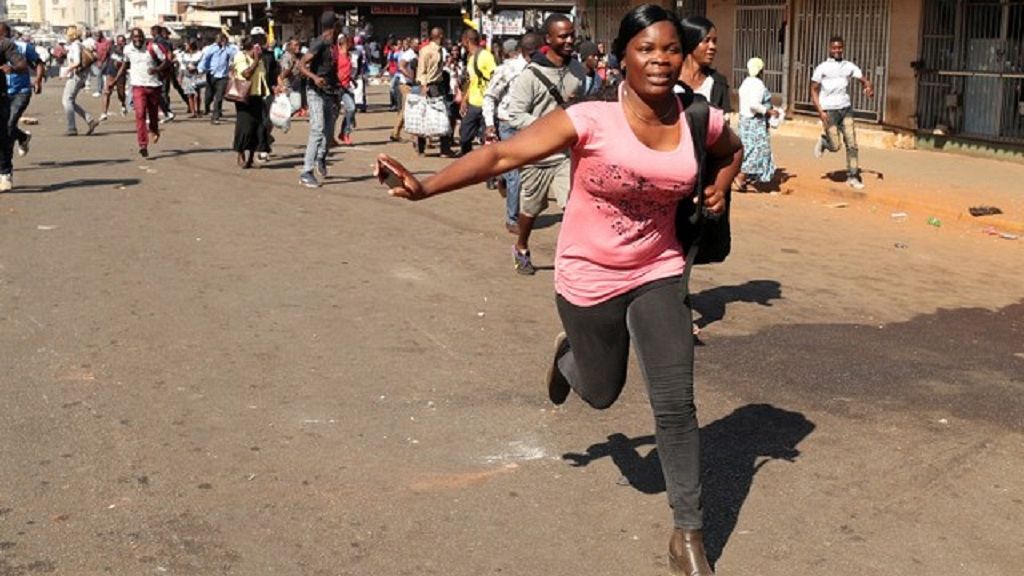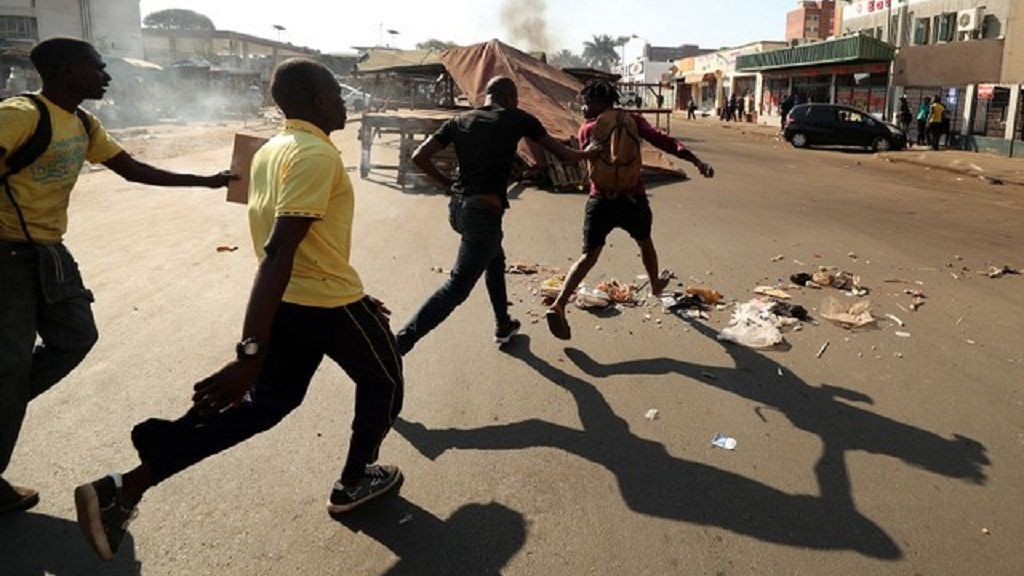 Army intervenes after police clashes with opposition supporters
Police fired teargas to disperse the rowdy crowds before the army intervened, with the Justice Minister later justifying the action the 'people's army' is there to assist the police.