Unidentified attackers raided the headquarters of an African military taskforce in central Mali on Friday, local and U.N. sources said.
There were no immediate details on the scale or impact of the assault on the base in the town of Sevare used by the G5 Sahel – a mission created last year to root out jihadist violence in West Africa's semi-arid Sahel region.
The G5, which is made up of soldiers from Mali, Niger, Burkina Faso, Chad and Mauritania, did not respond to requests for comment.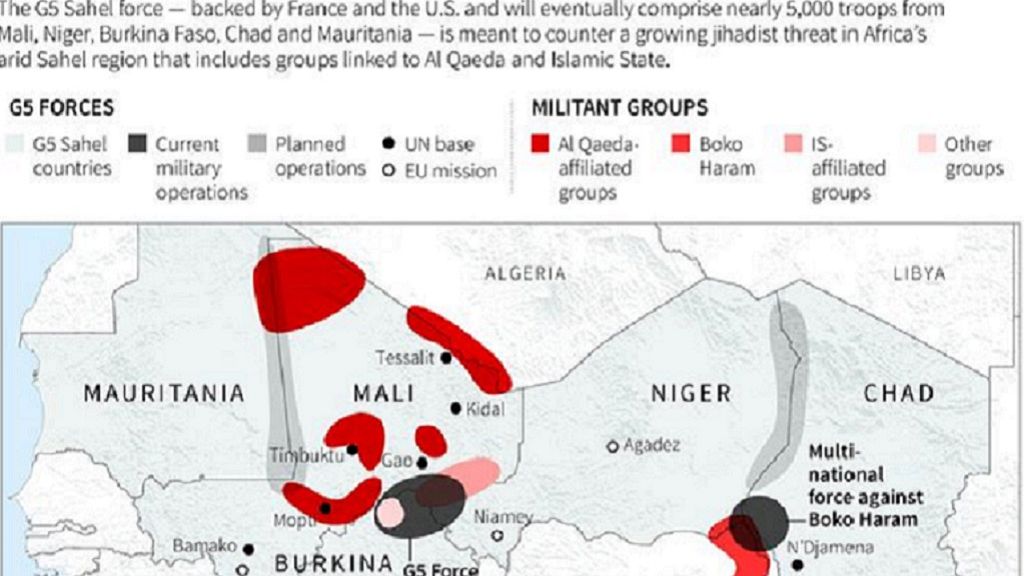 Violence by Islamist militants has proliferated in the sparsely-populated Sahel in recent years, with groups linked to al Qaeda and Islamic State using central and northern Mali as a launchpad for attacks across the region.
Western powers, including France and the United States, have provided significant funding to the G5 in an bid to beat back the jihadists and take the pressure off their thousands of troops deployed to the zone.
But the force has been slow to get off the ground, hobbled by delays disbursing the money and coordinating among the different countries.
The United Nations's own peacekeeping mission in Mali, MINUSMA, declined to comment on the reports of an attack.
REUTERS