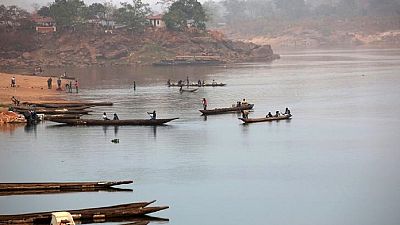 Fifty dead bodies were recovered after a boat sank on a river in the north-west of the Democratic Republic of Congo on Wednesday, according to an official report delivered to the AFP on Friday.
"The sinking took place in the night from Wednesday to Thursday, we found 49 bodies on Thursday and another body was found this morning," Richard Mboyo Iluka, deputy governor of the province of Tshuapa (northwest) told AFP.
Deadly boat accidents are common in Congo, a vast, forested country which has few roads outside of major towns and is carved up by a network of rivers that drain the Congo Basin. For most people these rivers are the only means of travelling over long distances.