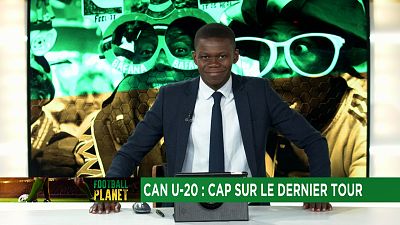 The 2019 Africa U-20 Cup of Nations will be the 15th edition of the Africa U-20 Cup of Nations. At the end of the qualification phase, seven teams will join the host nation Niger for the showdown. We bring you details of the final round of qualifiers.
Also, it's an interesting time ahead for the African Club Cups. We have the results of day 2 and day 3 of the Champions League and CAF Cup.
And later, with a few weeks to the start of the World Cup, we continue presentation on the five African teams to Russia: Today, the spotlight is on Morocco.
Wahany Sambou has details on your weekly Football Planet.