A Cairo criminal court sentenced former Egyptian President Mohamed Mursi and 19 others to three years in prison on Saturday, and fined him 2 million Egyptian pounds ($112,700) on charges of insulting the judiciary.
Others tried by the court in the same case including leading Egyptian activist Alaa Abdel Fattah and lawmaker and television presenter Tawfik Okasha were instead given fines ranging from 30,000 to 1 million Egyptian pounds.
The verdicts can still be appealed.
Mursi, democratically elected after Egypt's 2011 revolution, was overthrown in mid-2013 by then-general Abdel Fattah al-Sisi, now the president, following mass protests against his rule.
He was immediately arrested and is now serving a 20-year sentence after being convicted of inciting the killing of protesters during demonstrations in 2012 and a 25-year sentence for spying for Qatar.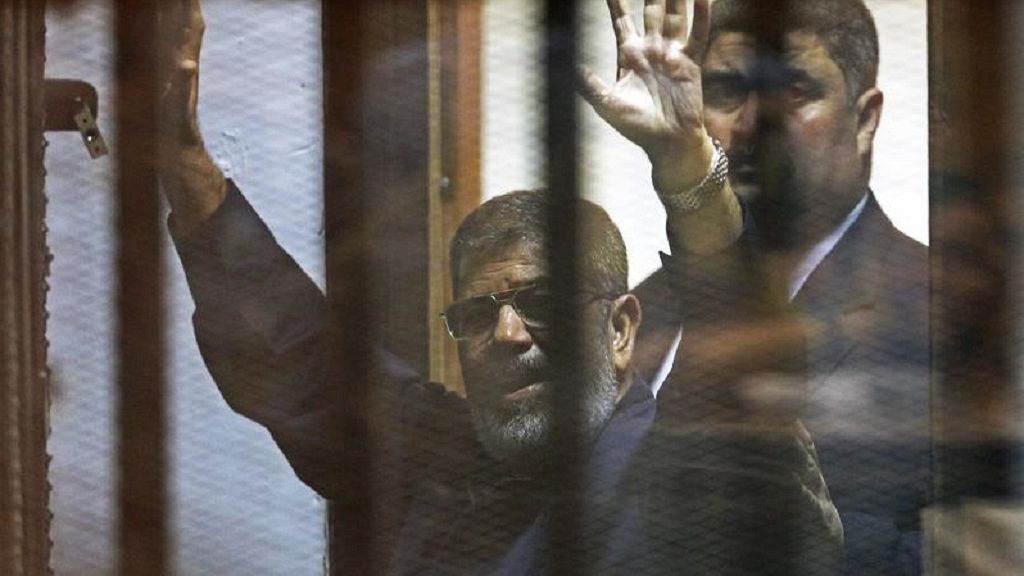 REUTERS