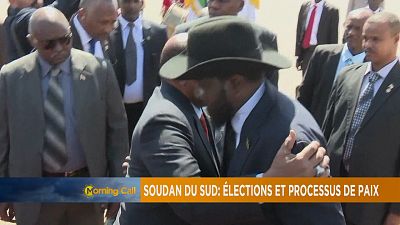 South Sudanese President Salva Kiir on thursday accused Sudan of being a "source of weapons" fuelling the brutal civil war in his country.
Mr Kirr said this as he met leader Omar al-Bashir during his two-day visit to Khartoum.
Tens of thousands of people have been killed in South Sudan's civil war that erupted in December 2013, less than three years after it gained independence from the north.
Since then ties between Khartoum and Juba have remained tense amid border disputes and mutual allegations of supporting rebels in each other's countries.