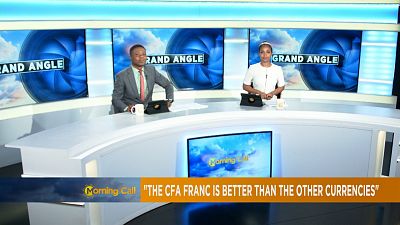 The CFA Franc is the common currency to roughly 155 million inhabitants in francophone Africa.
But the demand for a new legal tender among the masses across francophone Africa is growing by the day.
Protests have held sway recently in Cameroon, Senegal and Benin against the legal tender which
demonstrators against say is an hindrance to" socio- economic and political development" of their nations.
But Ecowas president Marcel De Souza says for now the currency is performing strong and there are no reasons for any change.