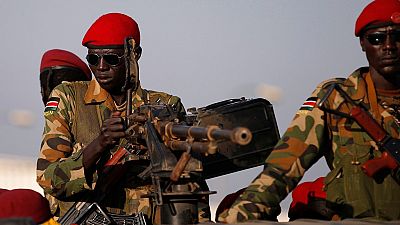 Heavy fighting erupted in the South Sudanese town of Pagak, near the Ethiopian border, when rebels launched an offensive against government forces, the rebels said.
Rebel spokesman Lam Paul Gabriel told Reuters that the rebels wanted to regain the town of Pagak, which was captured by government forces on August 7.
Dickson Gatluak Jock, a spokesman for the forces of South Sudan's First Vice President Taban Deng Gai, also said they were engaged in fighting.
Reuters