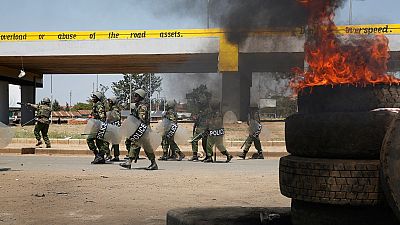 Kenyan police have fired teargas to disperse about a hundred chanting Raila Odinga supporters in the port city of Kisumu, Reuters reports.
The opposition supporters were protesting against the results disputed by their leader.
Images show the supporters burning tyres.
Odinga has described the results – that indicate a lead by the incumbent – as a "massive fraud".
He later announced that hackers gained entry into the election database and manipulated the results through the identity of the murdered electoral commission official.