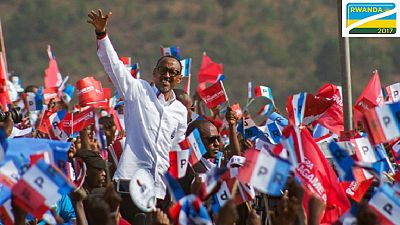 Incumbent President Paul Kagame has won a landslide victory per the 80 per cent of votes counted after Rwanda's presidential election on Friday.
Kagame won 98.6 per cent of the votes, with rival Frank Habineza winning 0.45 per cent and the independent candidate Phillipe Mpayimana winning 0.72 per cent of the votes, according to the electoral commission head, Kalisa Mbanda on Friday night.
As at Friday evening when 40 per cent of the votes were accounted for, Kagame was in the lead with over 99 per cents of the votes, sweeping all the country's 30 districts.
This result is not different from what Kagame secured in the 2003 and 2010 polls after he became president in 2000 following the resignation of his predecessor Pasteur Bizimungu.