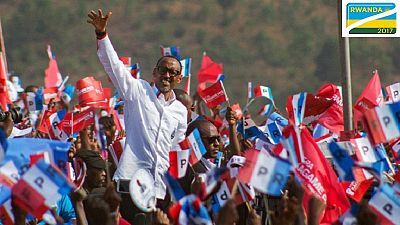 Rwandans are exercising their franchise in elections to choose president among three candidates.
The incumbent Paul Kagame leading the Rwandan Patriotic Front (RPF), will be facing two other contenders.
Frank Habineza of the Democratic Green Party and Philippe Mpanyimana, an independent candidate.
It is Rwanda's third elections after the 1994 genocide. Kagame has won the previous votes (2003, 2010) by over 95%. Follow our LIVE coverage of the process below.