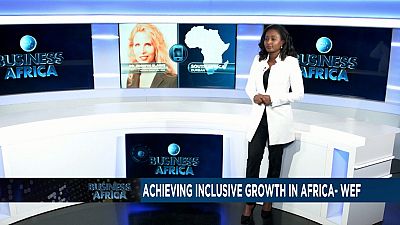 Achieving inclusive growth in Africa- WEF
This year's world economic forum is on inclusive growth.
The top most inclusive sub Saharan economies in 2017 is Tanzania, followed by Ghana and Cameroon.
The AFDB is one of the key actors making a case on mechanized agriculture to tackle poverty on the continent. I spoke to Jennifer Blanke, the vice president of bank.
Pointe Noire port and the crisis
Congo's Pointe-Noire port is resilient amid crisis. Innovation remains a key factor to keep it competitive.
More than 300 million euros has invested in infrastructure to attain global standards over the last 8 years.
Our business journalist Jean David Mihamle met with the key players in sector.