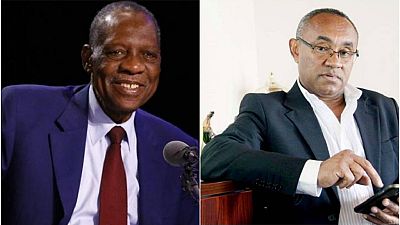 70-year-old Issa Hayatou has lost the Confederation of African Football (CAF) presidency to Madagascar Football Association head Ahmad Ahmad on Thursday at the 39th CAF Ordinary General Assembly in Ethiopia's capital Addis Ababa.
Ahmad won 34 of the 54 votes in the election to end Hayatou's 29-year rule which started since 1988.
Ahmad will become the CAF's seventh president since the continental body's 60 years of existence.
The result means Hayatou will have to renege his FIFA position.