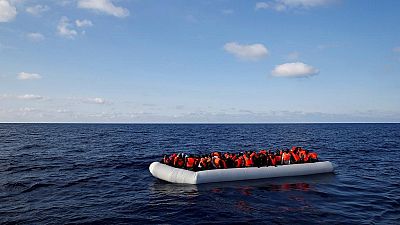 Eleven migrants died Monday at the Libyan coast while crossing the Mediterranean on board a dinghy to Europe, a Libyan coast guard official has confirmed.
More than 5600 others were rescued off the coast of Libya on Monday.
"When we arrived at the beach, we found the bodies of 9 women and two children. There were a total of 170 persons in the ship from different nationalities," a spokesman of Libya's coast guard said.
Apart from the ships of the navy and Italian coast guards, humanitarian organisations have also been helping in the rescue operations.
The movement of migrants to Europe through Libya has been going on in successive groups with many people seeking to cross when the sea is calm.