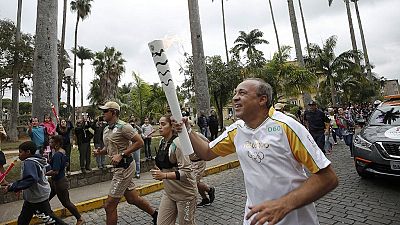 The Olympic torch completed another week, passing through the state of Rio de Janeiro as it edges closer to the Maracana Stadium for the opening ceremony on August 5.
The torch went through the islands of Ilha Bela and Angra, where it was carried over land and sea, and met by fans.
Mountain bike cyclist, Edivaldo Cruz, carried the torch in Ilha Bela.
"I am very honoured to be here in my city participating in the Olympics and the torch relay, and representing all the athletes here in my city," said Cruz.
The torch will cross a total of 20,000 kilometres of Brazilian territory, relayed by 12,000 torchbearers before reaching the Maracana Stadium for the start of the Games.
Each torchbearer ran about 200 meters in a relay that involved about 329 cities.