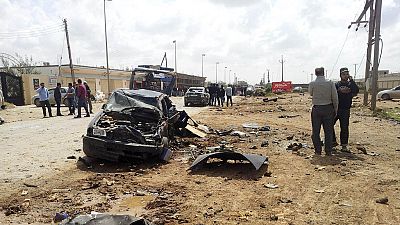 More than 40 suspected jihadists have been killed by an unidentified aircraft near the Libyan capital Tripoli on Friday.
According to Libyan officials, those killed were believed to be members of the Islamic State.
The house where they lived was targeted at dawn and completely destroyed.
A source told news agencies that majority of those killed "were Tunisians who were probably members of the Islamic State."
A western official cited by New York Times said the raid was conducted by a US aircraft targeting a senior Tunisia lSIS militant who has been the mastermind of deadly attacks.
This is the first air raid on Sabrata which is controlled by the coalition of militia, Fajr Libya.