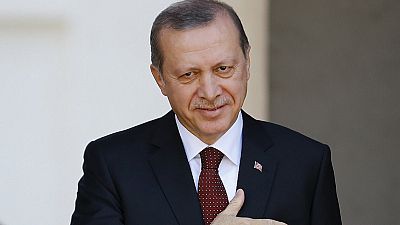 Turkey's president Recep Tayyip Erdogan has pledged to improve Senegal's infrastructure including the construction of its main airport, a sports complex and a 5-star hotel, hours after arriving in the West African nation's capital, Dakar.
The Turkish head of state later held talks on Friday with his Senegalese counterpart, Macky Sall in a move aimed at strengthening relations between the two countries.
President Sall said two Turkish companies had been chosen to complete construction of Senegal's International Blaise Diagne Airport.
Trade between the two countries is valued at $170 million and Turkish authorities consider Senegal as one of its key African partners.