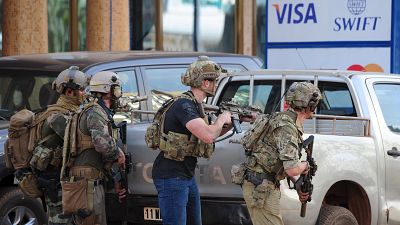 Burkinabe President, Marc Roch Kabore has warned that his country is far from ending random Islamist terror attacks.
He had visited the site of an Al-Qaeda linked attack in the capital Ouagadogou shortly after security forces ended a siege at a hotel that left 23 dead and several injured.
"We are in the Sahel area. I have already said that we are not outside this terrorist situation and as a result it is important, with neighbouring countries, to share information but also share our military means." He said.
Burkinabe Interior Minister, Simon Campaore, could not however confirm the exact number of people who attacked the Hotel, the Cappucino restaurant opposite it and the nearby Yibi hotel.