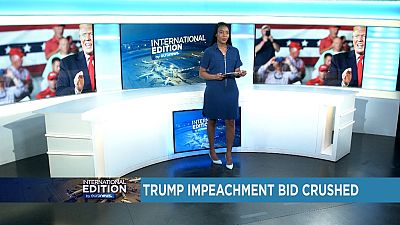 A bid to launch impeachment proceedings against President Donald Trump has been blocked in the US House of Representatives.
Meanwhile, at least 33 people have been killed in an arson attack at an animation studio in the Japanese city of Kyoto.
Also, one of the most notorious outlaws, Joaquin "El Chapo" Guzman, has been sentenced to life in prison plus 30 years.
Stay tuned as we will have reports on this and other stories as we retrace the major current events of the week.