Kenya's apex bank on Tuesday unveiled a new set of coins for circulation in the country. Four coins in all were launched, one, five, 10 and 20 shillings.
The country's rich wildlife heritage are a prominent feature on the coins with elephants, rhinos, giraffes and a lion all featuring on respective sides of the note whiles the coat of arms is on the other.
President Uhuru Kenyatta was the special guest at the Central Bank of Kenya, CBK, when the currencies dubbed 'new generation coins,' were launched.
The inscriptions on either side of the coins are in English and Kiswahili – the official languages of the country. They have since been gazetted and are in use.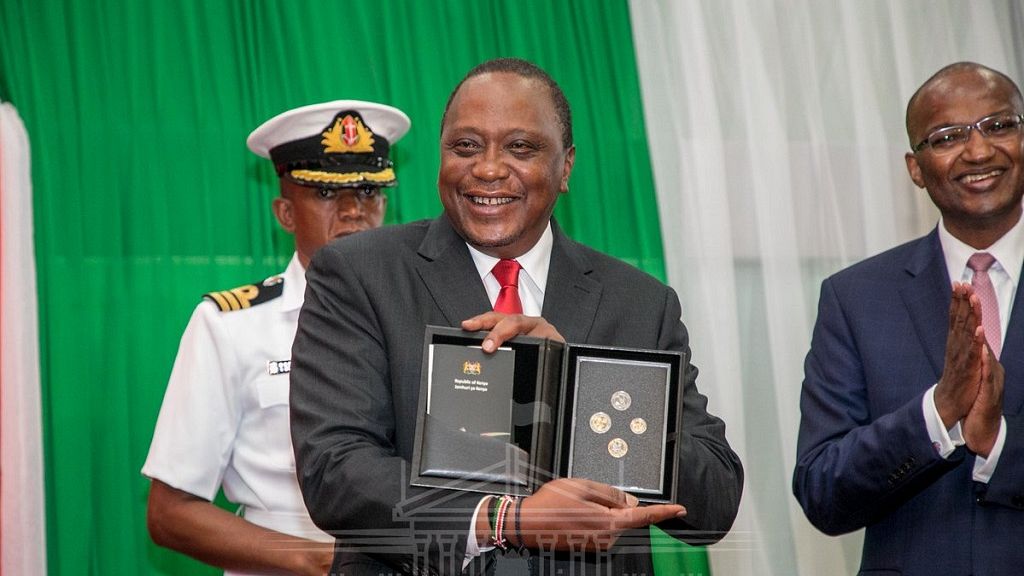 Info brief: The Republic of Kenya
1 – Capital / official languages = Nairobi / English, Swahili
2 – Currency = Kenyan Shillings (KES)
3 – Current president / PM = President Uhuru Kenyatta
4 – Population estimate = Over 49 million (2017)
5 – Independence Day = December 12, 1963 from Britain
6 – Country codes: internet (.ke), telephone (+254)
Governor njorogep announces that the new-generation coins have been gazetted and will begin to circulate today. pic.twitter.com/PP77QFI4pN

— Central Bank of Kenya (CBKKenya) December 11, 2018