Different leaders across the continent wake up to different challenges of nation running and building. In Cameroon, the president is awaiting an election challenge.
Egypt's Al-Sisi is in Russia for talks with Vladimir Putin, Ethiopian Prime Minister recently joined protesting soldiers to do press-ups even though it was meant to be a reprimand.
Over in Zimbabwe, scarf-loving social media president Emmerson Mnangagwa took a break from Tuesday, October 16, cabinet meeting for a health intervention – to get his cholera vaccine administered.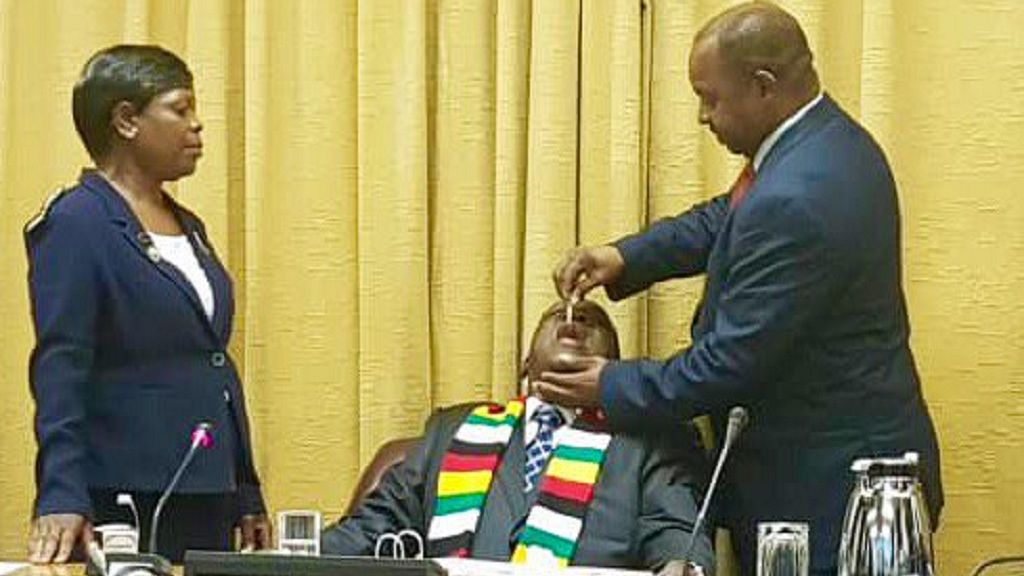 He shared the photo on his Twitter handle with an accompanying message: "There is no bad time to get your cholera vaccine, even during a cabinet meeting!
"We have embarked on a vaccination drive to help protect our communities from this disease, & we encourage those in high density areas to get vaccinated. Let's work together towards a healthy Zimbabwe."
People have died especially in the capital Harare following a cholera outbreak weeks back. Scores have also been hospitalized following the outbreak. Government has been seeking funding to help curtail the situation.