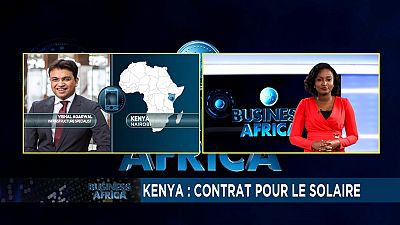 Just a few days ago, Kenya flagged off its first consignment of crude oil destined for export as part of the early oil pilot scheme.
Kenyan government is now making plans to boost its power output in the coming years, as it has just signed a 40 megawatts power deal with a Kenyan Independent Power Producer, called Kenergy Renewables.
The contract will span through 20 years in which the Firm will supply Kenya's national distributor, Kenya Power with clean power generated from its plant.
On this week's edition of Business Africa, we spoke with an Infrastructure specialist with experience in public-private partnerships and project financing based in Kenya.
Vishal Agarwal, is also the author the book 'GIVE TO GET', which focuses on rarely discussed challenges of business leadership.